It's that time of year – summer camp! Our American West Adventure Summer Camp introduces children to the time period known as the Great American West. Each day is themed around a different subject matter represented in the museum's collection consisting of Native Americans, explorers and pioneers, cowboy culture, and artists, such as Charles M. Russell and Frederic Remington, who forever captured the essence of life in the 19th century America. Offering a 5-day camp provides students the chance to explore these themes in a deeper, more meaningful way than they might in a typical 45 minute school tour.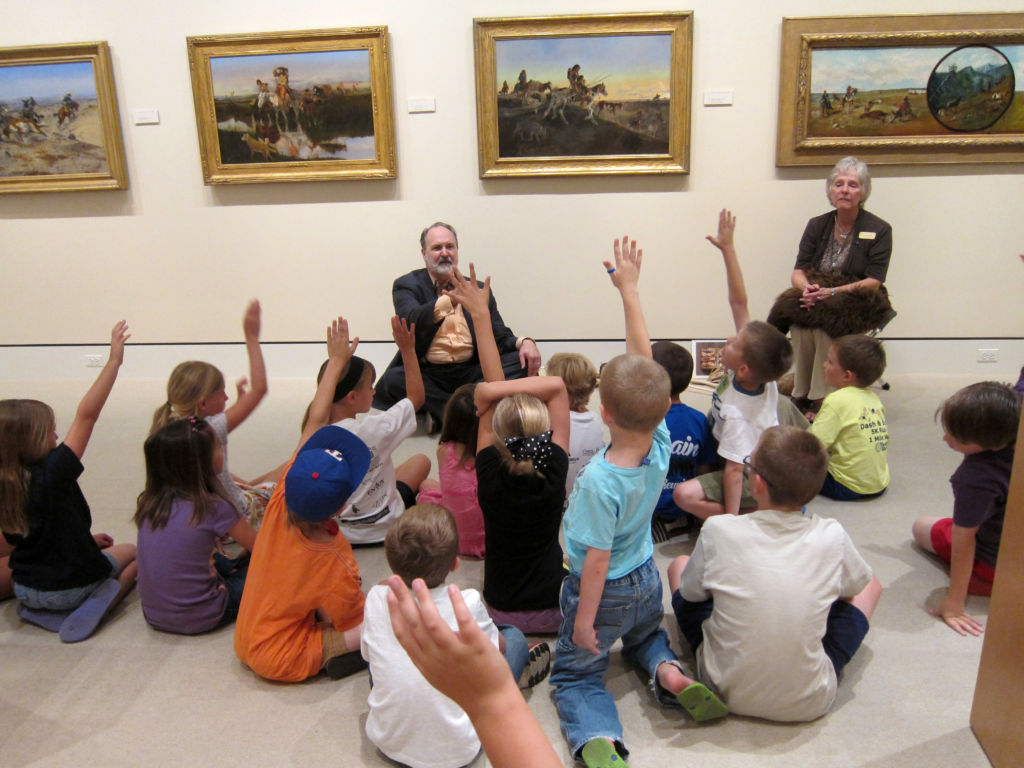 Each day of camp features a balance of gallery tours, sketching from the collection, and art-making activities that allow campers to learn about and make their own responses the collection. A few activities we have planned include:
oil pastel landscapes based on a painting from the collection
designing a cowboy hat band with Conchos
metal tooling
painting
rattle making
creating a personal brand design just like a real cowboy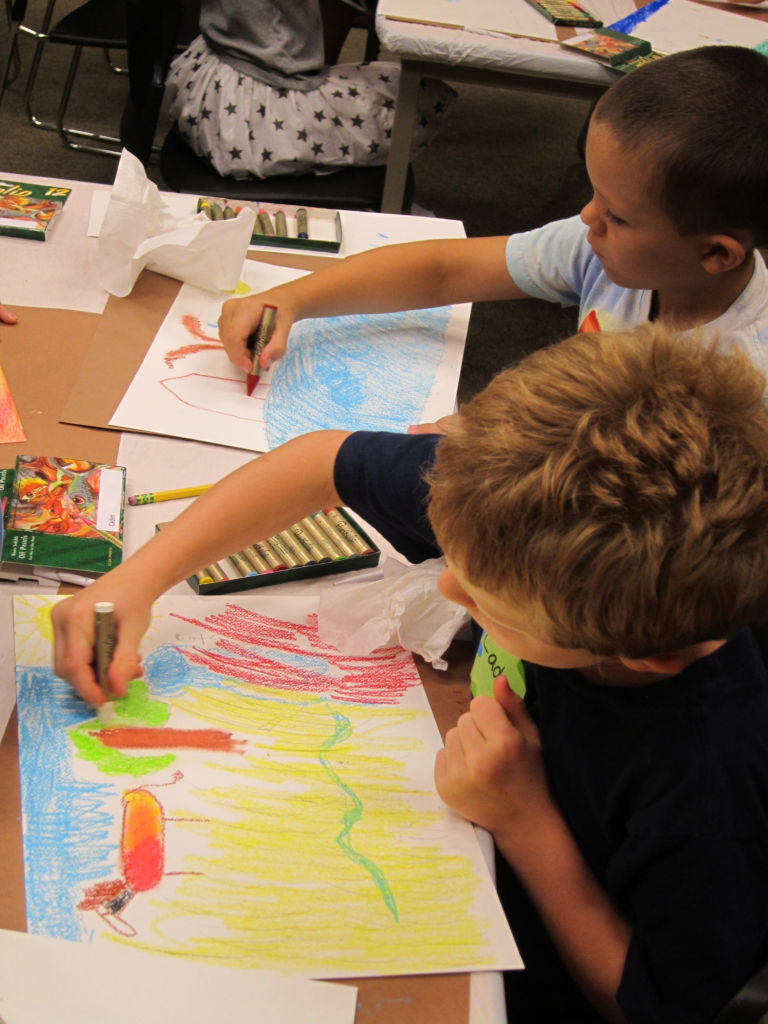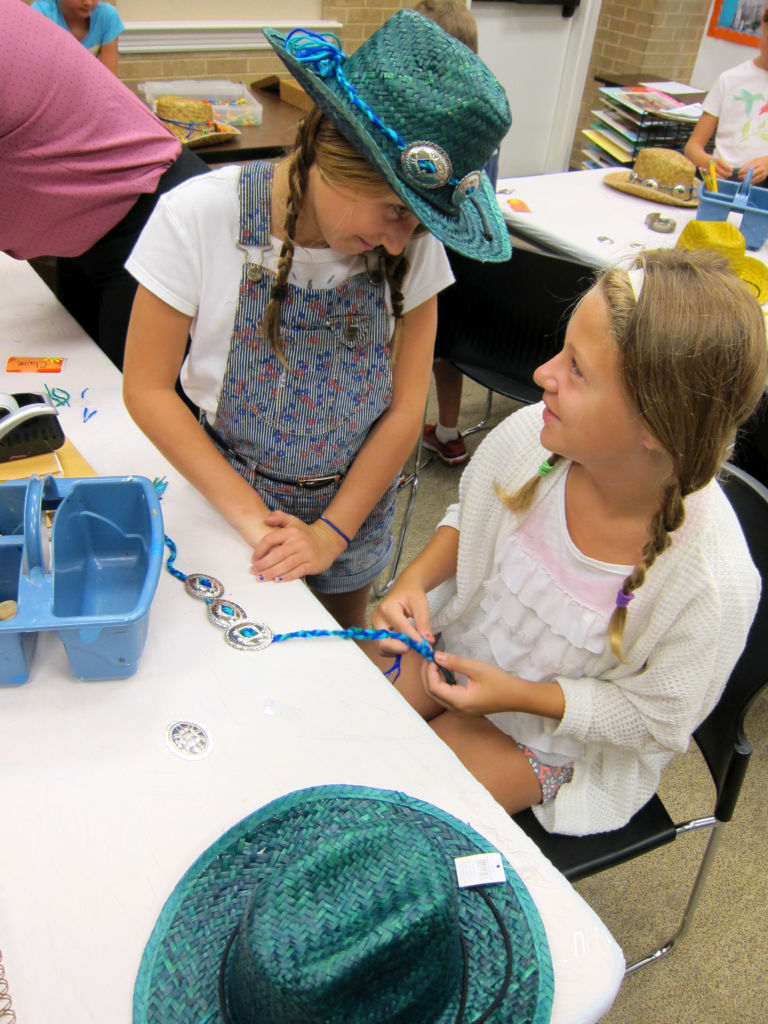 Whenever possible we try to use authentic art making materials and tools, such as acrylic paints and stretched canvas, to give our visitors a sense of what Remington, Russell, and today's professional artist use to create art. One of our goals is to expose children to materials they might not have access to in school or at home. At the end of camp, each camper gets to take home a kit of paints, brushes, and paper along with their sketchbook and artwork to continue the imagination process at home.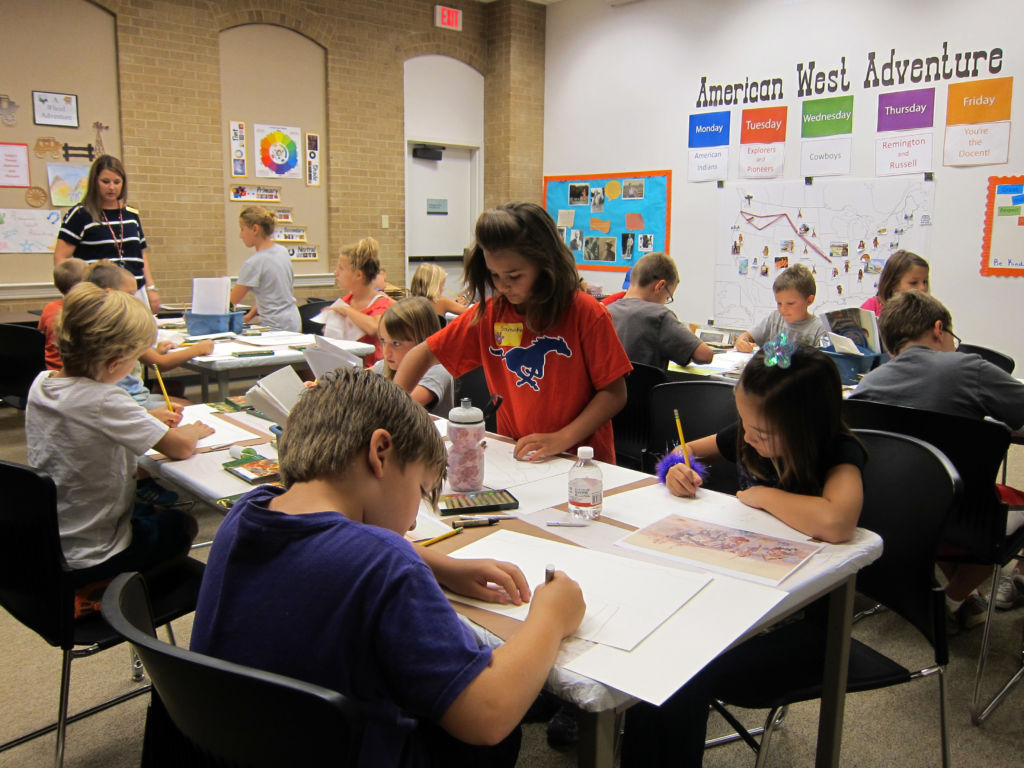 Overall, we hope that students walk away with a greater appreciation for art of the American West and an understanding of the communities that helped shape this adventurous time period. Our visitor-driven approach aims to impart students with a balance of information, tools, and exploration so that they can make their own personal connections and artistic responses to the museum's collection. Everyone sees and experiences artwork and art making differently. We try to create an environment that makes children comfortable to learn, feel safe creating ideas, and have fun!