Bring the Sid Richardson Museum to your students
Our Virtual Field Trip will introduce you to our museum and art collection. Through pre-recorded videos, join museum educators as they guide discussions centered around paintings from the Sid Richardson Museum collection. Responses to each discussion can be offered as a class, a group, or individually. All video content is offered in English and Spanish.
Virtual Field Trips are FREE with registration.
Grade Level Field Trip Offerings
1st-3rd Grade: Story Telling
4th-5th Grade: The Storyteller's Voice
6th-12th Grade: The Storyteller's Viewpoint: Realities and Myths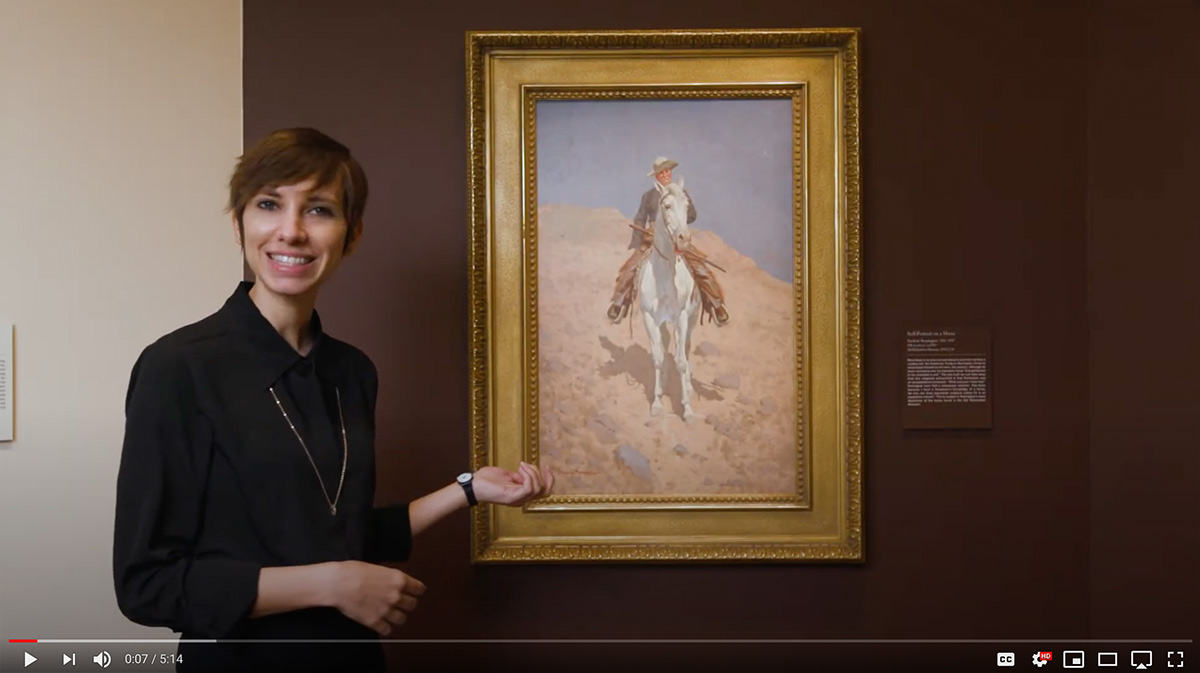 Features
Welcome video conveys the Sid Richardson mission and what to expect when visiting the museum;
Three developmentally appropriate Tour Stop Videos prompt conversation-based learning through guided questions.
Videos include an activity prompt as an opportunity for student engagement;
Supplemental PDFs include further resources, historical context, information, and activity prompts;
Content is suitable for classroom presentation by teachers and at-home parent/child conversations;
TEKS integrated.
Learning Outcomes
Participants will practice critical thinking skills;
Participants develop the ability to derive meaning from art;
Participants will be introduced to new terminology used to speak about artwork;
Participants develop visual literacy and communication skills through guided discussions;
Participants develop confidence visiting an art museum through digital exposure;
Participants reinforce their learning through hands-on activities.
The American West is wide open!
Effective immediately, account logins are no longer required to access our educator guides and supplementary lessons about art, history, and culture. Explore content below to download resources and let the learning begin!
For any questions, please email: education@sidrichardsonmuseum.org