Our Virtual Field Trip will introduce you to our museum and art collection. Through pre-recorded videos, join museum educators as they guide discussions centered around paintings from the Sid Richardson Museum collection. Responses to each discussion can be offered as a class, a group, or individually. All video content is offered in English and Spanish.
Virtual Field Trips are FREE with registration.
Grade Level Field Trip Offerings
1st-3rd Grade: Story Telling
4th-5th Grade: The Storyteller's Voice
6th-12th Grade: The Storyteller's Viewpoint: Realities and Myths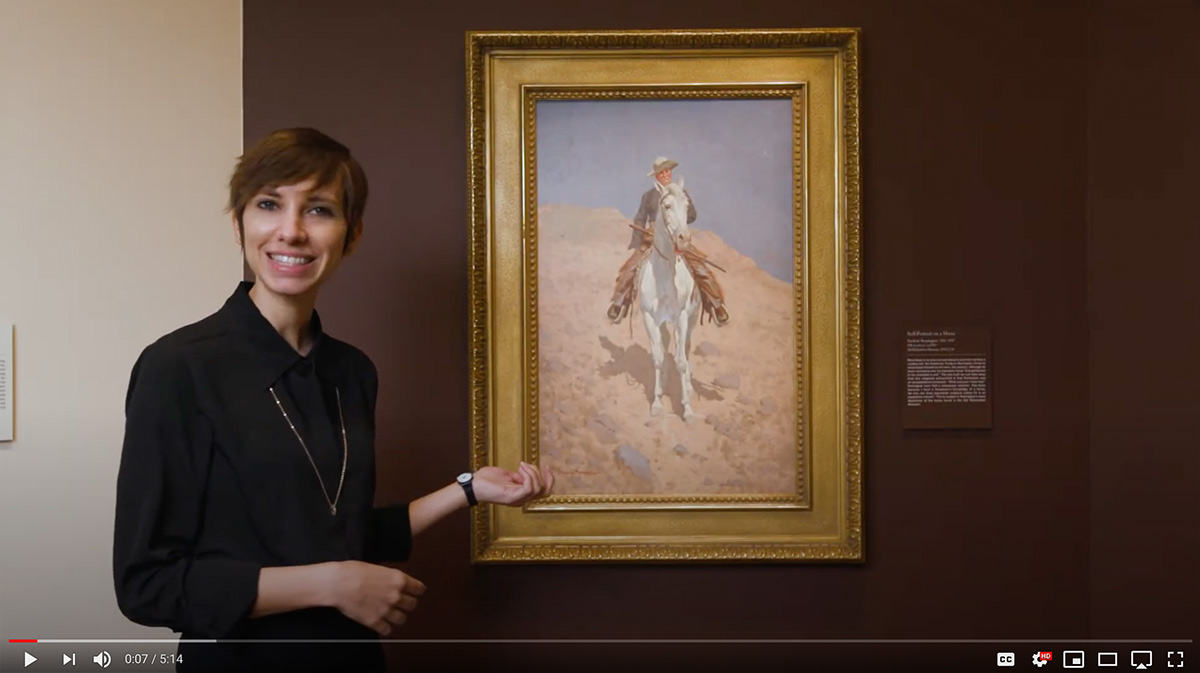 Features
Welcome video conveys the Sid Richardson mission and what to expect when visiting the museum;
Three developmentally appropriate Tour Stop Videos prompt conversation-based learning through guided questions.
Videos include an activity prompt as an opportunity for student engagement;
Supplemental PDFs include further resources, historical context, information, and activity prompts;
Content is suitable for classroom presentation by teachers and at-home parent/child conversations;
TEKS integrated.
Learning Outcomes
Participants will practice critical thinking skills;
Participants develop the ability to derive meaning from art;
Participants will be introduced to new terminology used to speak about artwork;
Participants develop visual literacy and communication skills through guided discussions;
Participants develop confidence visiting an art museum through digital exposure;
Participants reinforce their learning through hands-on activities.