Sid Williams Richardson was born in Athens, Texas in 1891 and attended both Simmons (later to become Hardin-Simmons University) and Baylor University from 1910-1912. Subsequently, he entered the oil business in partnership with his friend, Clint Murchison, amassing a fortune in 1919-1920. In the 1920s, Richardson's fortunes rose and fell with sharp oil market fluctuations. Then, in the early '30s, with a small investment and support from friends, he struck it big in the Keystone Field in West Texas turning his oil business into a booming success.
With his fortune established, Mr. Sid, as he was known to his friends, was able to indulge his interest in cattle and horses, acquiring large ranching operations both in Texas and Oklahoma. A lover of fine animals, Richardson raised registered Quarter Horses and Santa Gertrudis cattle on his ranches. His favorite riding horse was Dude, a big paint that came to him at the call of his name.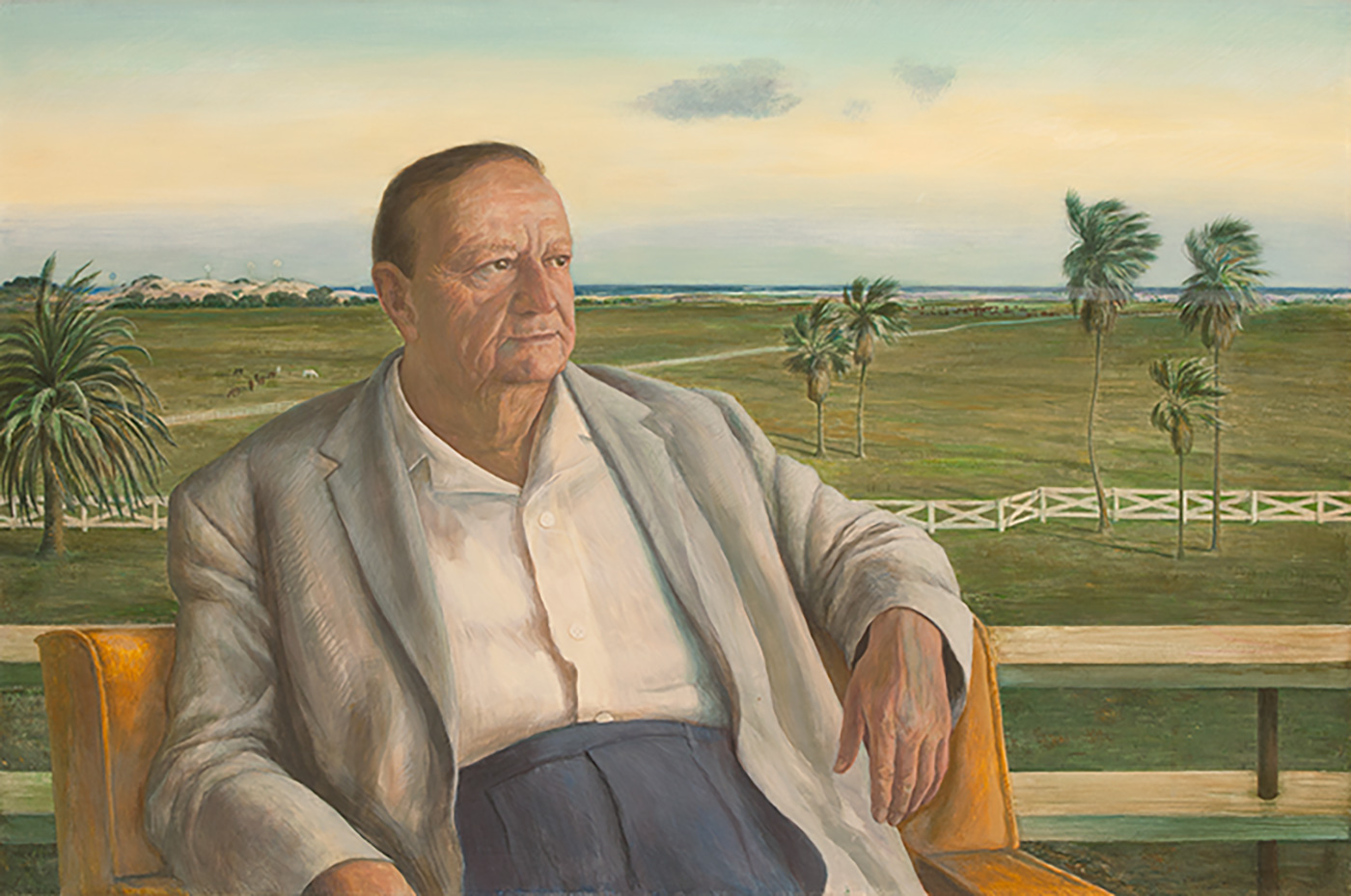 In 1947, the Sid W. Richardson Foundation was established, although it did not assume its major grantmaking function until the mid 1960s when the endowment was established in Mr. Richardson's will. During the late '60s and '70s, the majority of the grants approved by the board were devoted to "brick and mortar projects" at universities, hospitals, and cultural institutions in the Fort Worth area and across the state.
For more information about the Foundation visit the website at: http://www.sidrichardson.org