Historically, some indigenous communities shared their history through oral tradition. But sometimes, they used other tools to help them remember their long and complex histories. Among Northern Plains Indians, one of those tools was a winter count, which helped keep track of the passage of years. In this case, the year was not measured from January through December, but rather from first snowfall to the following year's snowfall. Different groups from the Northern Plains region sometimes referred to this entire year as a winter.
At the end of the year, elders in the various communities would meet to discuss the things that happened since the first snowfall. Among those events they chose one particular incident to serve as a historical reminder for the whole year. The year would then be forever named after that chosen event. It was then the responsibility of one person in that community, known as the keeper, to design a symbol, or pictograph, onto a buffalo hide, which included the pictographs of each year, like a calendar. That hide was known as the winter count. The winter count served as a mnemonic device to help the storyteller tell their communities history to others.
Here at the Sid, we've had several major events that have occurred over the past year, making it difficult to select just one to represent 2017.
The Sid, along with many partners around the city of Fort Worth, celebrated the 150th anniversary of the Chisholm Trail with our exhibit Hide & Horn on the Chisholm Trail. Starting down in South Texas and moving north all the way up to the railheads of Kansas, the Chisholm Trail helped facilitate the greatest migration of livestock in world history. Predating the arrival of the train and discovery of oil, the Chisholm Trail era was an indispensable, early chapter in Fort Worth's history. Being a waypoint along the trail spurred the city's early growth and helped define its Western heritage, which even today differentiates Fort Worth from any other city.
Hide & Horn on the Chisholm Trail was part of our Guests of Honor focus exhibition series, which assemble a small selection from the permanent collection with loaned works from other collections. We had the opportunity to put Remington in the spotlight with another 2017 Guest of Honor exhibit, Frederic Remington: Altered States. This small focus exhibit features artworks with alterations made either by the artist, or by others, and explores the ways in which scholarship and scientific conservation methods have contributed to the discovery of those alterations.
It was not uncommon for Remington to alter his work, finding ways to improve upon his compositions. However, others took advantage of the marketability of Remington's work, resulting in some fraudulent practices. For example, the exhibit features a black & white oil by Remington that was later painted over in color, likely to increase the work's market value. Through scholarship and a quick visit to a conservation lab, a section of the color painting was then removed to reveal the original painting underneath, which serves now as a demonstration of how original works of art can be compromised by those with fraudulent intentions.
Beyond exhibits, the staff here at The Sid have experienced some major events, including a field trip with our docent volunteers down to Orange, Texas to visit the Stark Museum of Art, where we toured a fabulous exhibit about the imagery found in fine art and film that branded the visual representation of the American West.
Another big staff event this year includes the welcoming of our new Director of School & Family Programs, Shelby Orr. Starting in August, Shelby quickly settled into her new role, adapting her talents as a former elementary art school teacher as she welcomed to The Sid students from schools all over FWISD. We're looking forward to all of the great educational programs Shelby has planned for our children, teen, and family visitors.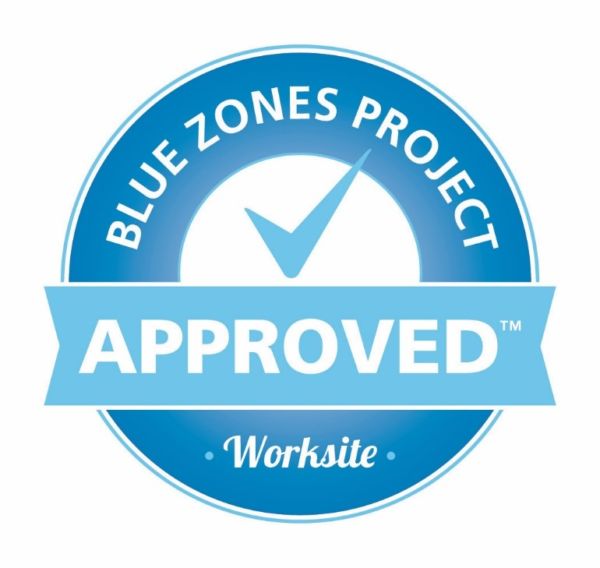 Finally, a major achievement for the museum and foundation is the certification as a Blue Zones Project approved worksite. What began as a New York Times bestseller by National Geographic Fellow Dan Buettner has evolved into a global movement that's inspiring people to live longer, more active lives with lower rates of chronic disease. Fort Worth is the first city in Texas to implement the Blue Zones Project. In order to qualify as a blue Zones approved worksite, we had to meet a long list of criteria, including creating an employee garden, which has provided not only some beautiful greenery to the office, but also some fresh herbs to add to our daily lunches.
As you can see, a lot can happen in one year. If you could only pick one personal event to serve as a historical reminder for the whole year, what you would choose to add to your winter count?