Every year, thousands of young students visit the Sid Richardson Museum to tour our collection and experience hands-on learning activities in our studio. Many of our school group field trips are made possible through Imagination Celebration Fort Worth. To learn more about this organization, we talked with Executive Director Lauri Bevan.
What is Imagination Celebration Fort Worth?
LB: Imagination Celebration of Fort Worth (ICFW) started as part of an initiative by the Kennedy Center to celebrate the arts in communities in a festival format. We incorporated in 1989 to provide arts and cultural programming for K-12 students in Fort Worth. 25 years later, we are still serving the students of FWISD by discovering, creating and presenting innovative programming that integrates the arts with required curriculum in an effort to ignite learning and inspire creativity.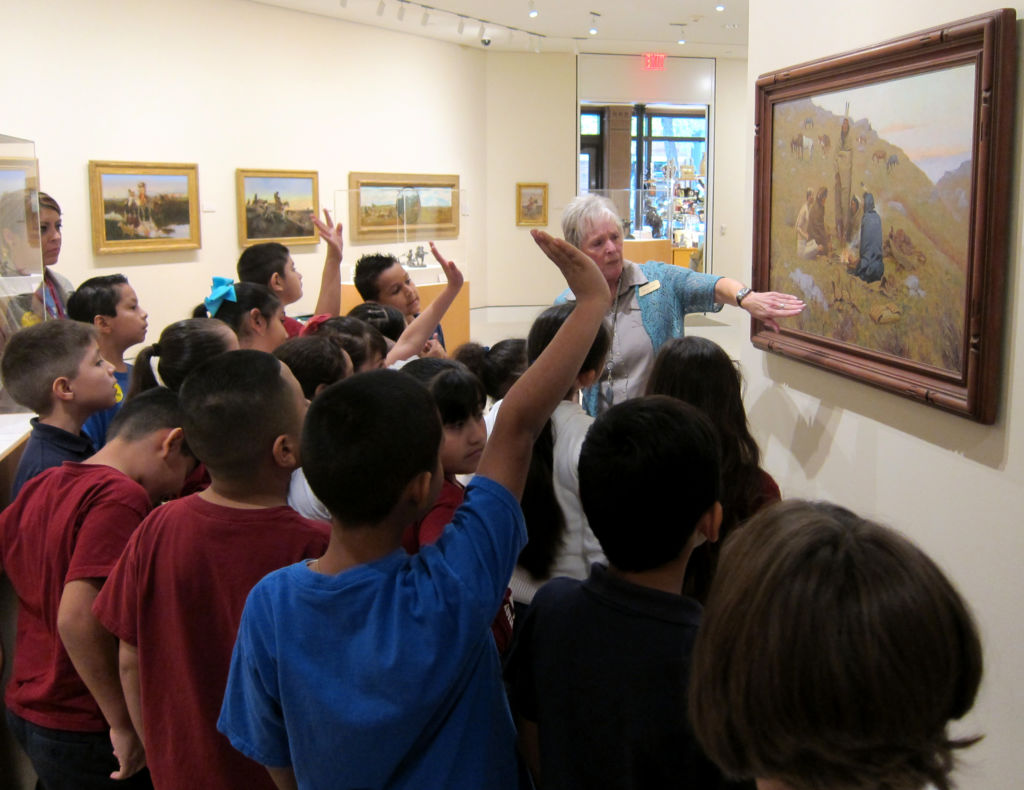 What kind of events/programs has ICFW created?
LB: We have created a myriad of programs throughout the years. Each year, we provide between 60-70,000 arts & cultural experiences for FWISD students (free of charge), producing performing arts programs, sending artists into schools and collaborating with other arts and cultural institutions in Fort Worth. ICFW produces lesson plans for teachers and study guides for students tying these experiences directly to grade-level required curriculum.
ICFW has created a number of special ongoing programs outside of the classroom. In the Young Artist Apprenticeship Program, talented high school artists meet regularly with professional visual artists throughout the school year. These students receive advanced instruction in artistic techniques, while also gaining insight into career options. For The Special Weekend for the Deaf, four-five hundred deaf and hard-of-hearing students, teachers and support staff from school districts across Texas come to Fort Worth for a weekend of performances, workshops and events by visual and performing artists, both deaf and hearing.
We are currently working on the development of a program that targets FWISD students identified as gifted in Science Technology Engineering and Math (with a strong arts tie).
We are also in the process of developing an arts centered program for Pre- K and K that targets literacy and school readiness.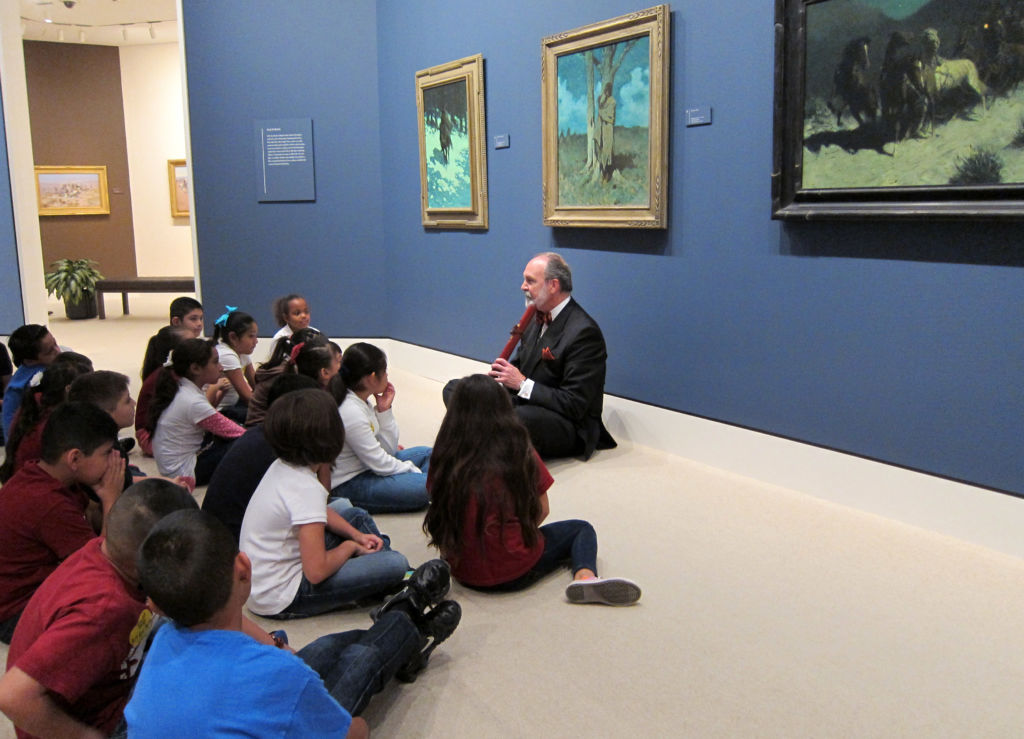 How is Imagination Celebration involved with the Sid Richardson Museum?
LB: We are proud to be partners with the Sid Richardson Museum. Imagination Celebration honors the superior educational programs offered by the Sid Richardson Museum by organizing field trips and transportation for up to 4,000 elementary kids per school year. The Sid Richardson is a treasure in our community and part of our communal roots and creation of our identity. The programs for students at the Sid contain all the best elements: hands on activities, art and social studies integrated, offered in an informal educational format at a beautiful institution filled with great art.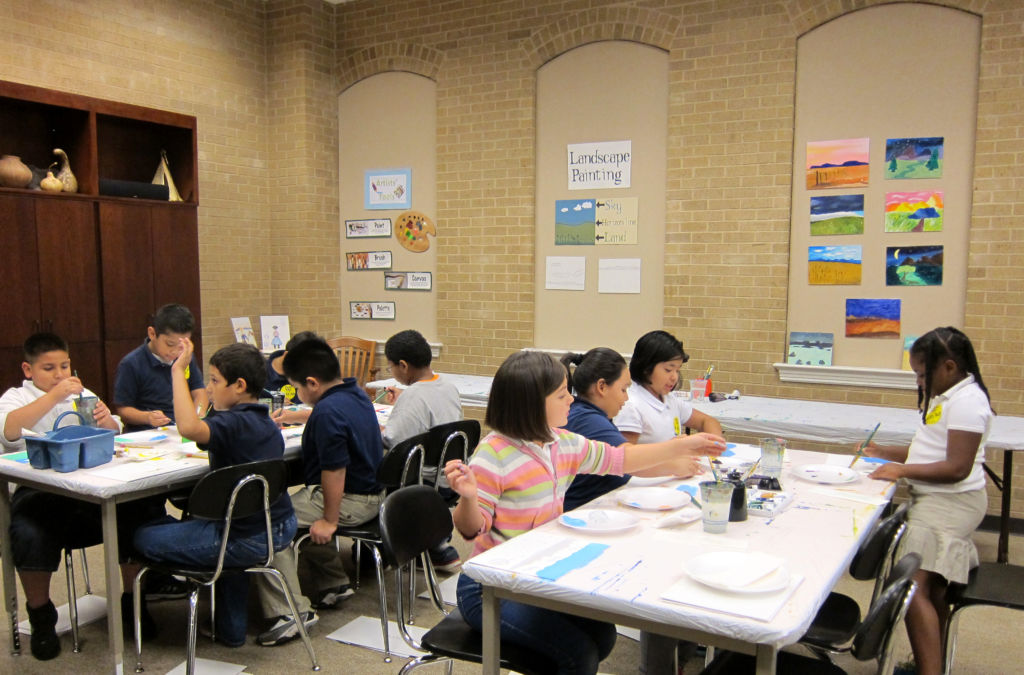 Why is ICFW important to the Fort Worth community?
LB: After 25 years, we are part of the fabric of our artistic, cultural and educational community! There are a number of former FWISD students ("Imaginers") who will tell you that their lives and careers were impacted in positive way by ICFW Programs. However, not everyone understands what we do, because we are not tied to one art form or one institution. This gives us a wonderful flexibility to incorporate current opportunities in our community and respond to the evolving educational needs in our district. We can take advantage of special happenings in town, and work with the rich variety of institutions, to create powerful and relevant programming. ICFW discovers common threads in our community and makes connections for educational purposes.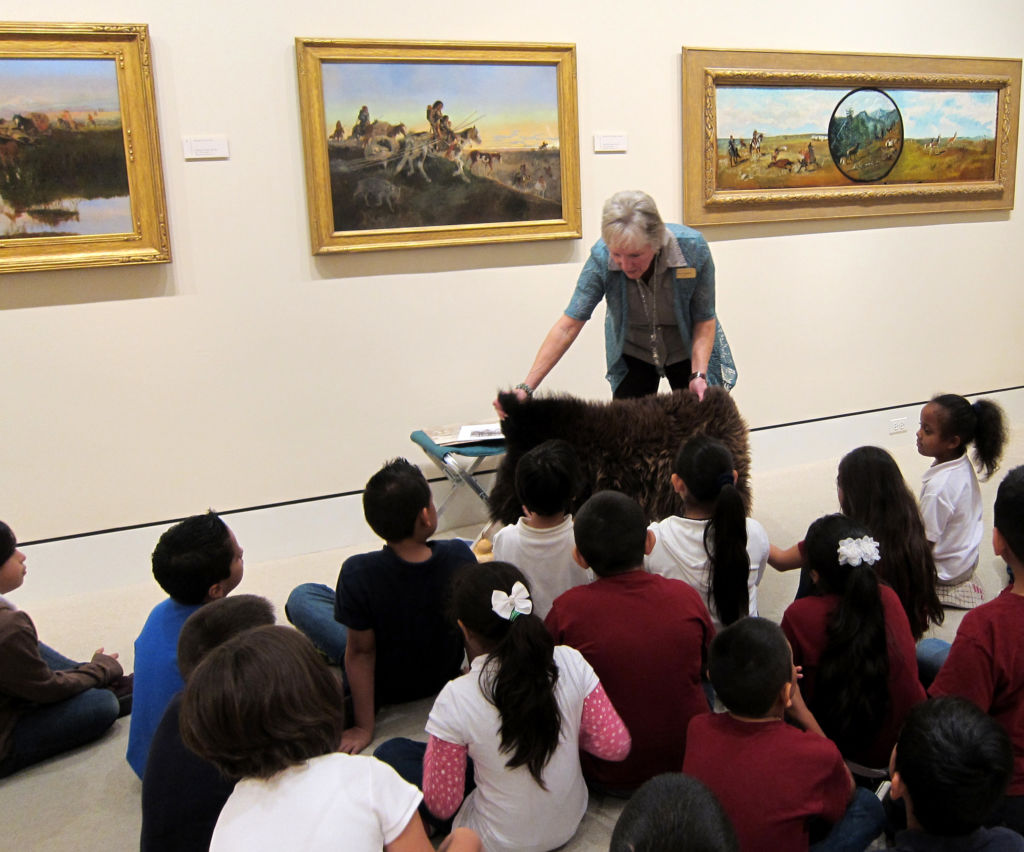 For more information about Imagination Celebration Fort Worth, visit their website.