Back by popular demand, the museum hosted an encore children's workshop focusing on the artist's role as recorder.
Like traveling American artists in the 19th century, the kids had to carry their sketching supplies with them throughout the galleries. On our art adventure, each young artist received a canvas bag that they customized and decorated.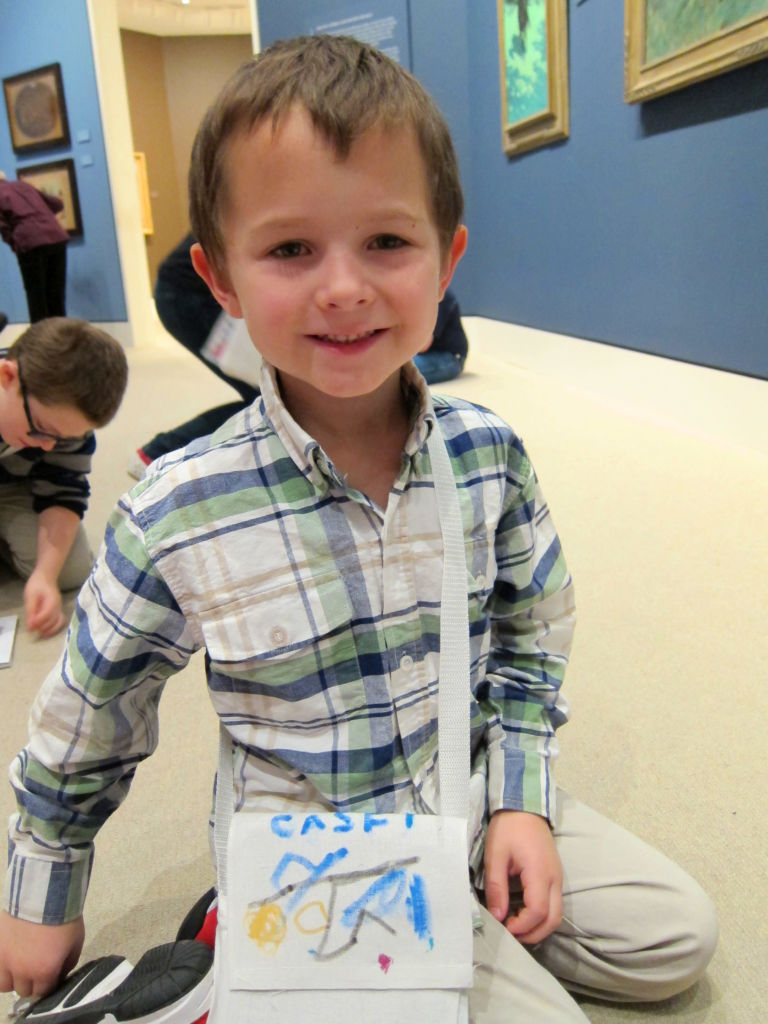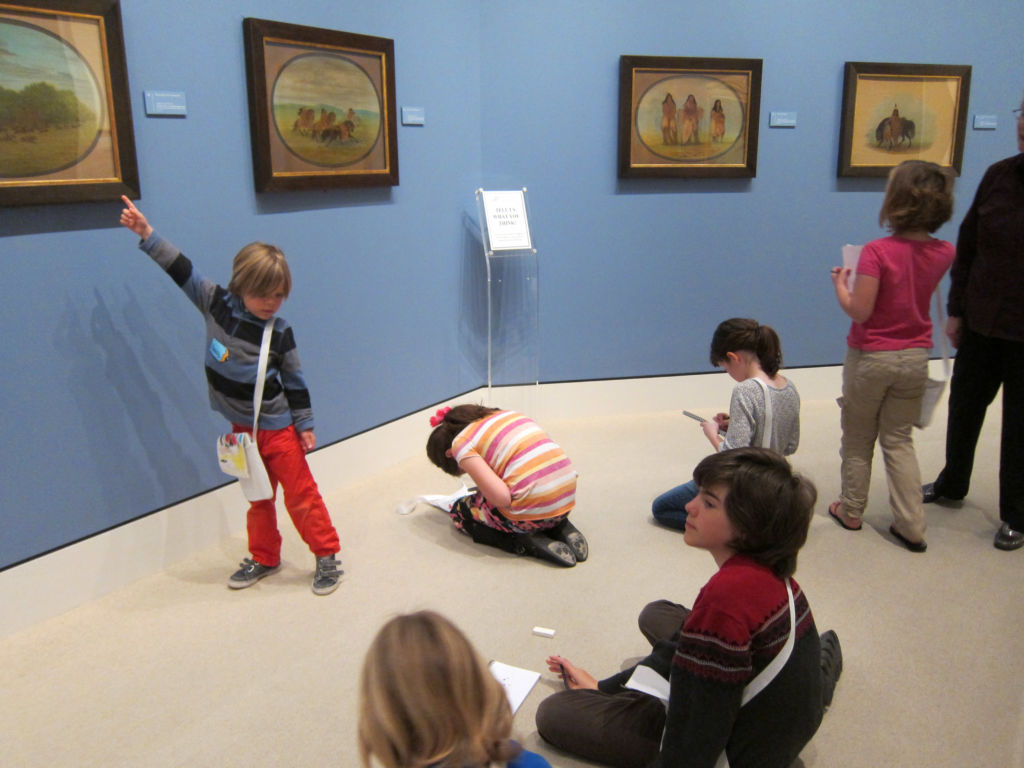 With their notes and sketches freshly drawn, the young traveling artists journeyed into the studio classroom where they brought their drawings to life with paint and canvas.