Last month we had a visit from the FWISD American Indian Education Program during their summer cultural camp. We caught up with AIEP Liaison Alice Barrientez to learn more about this program.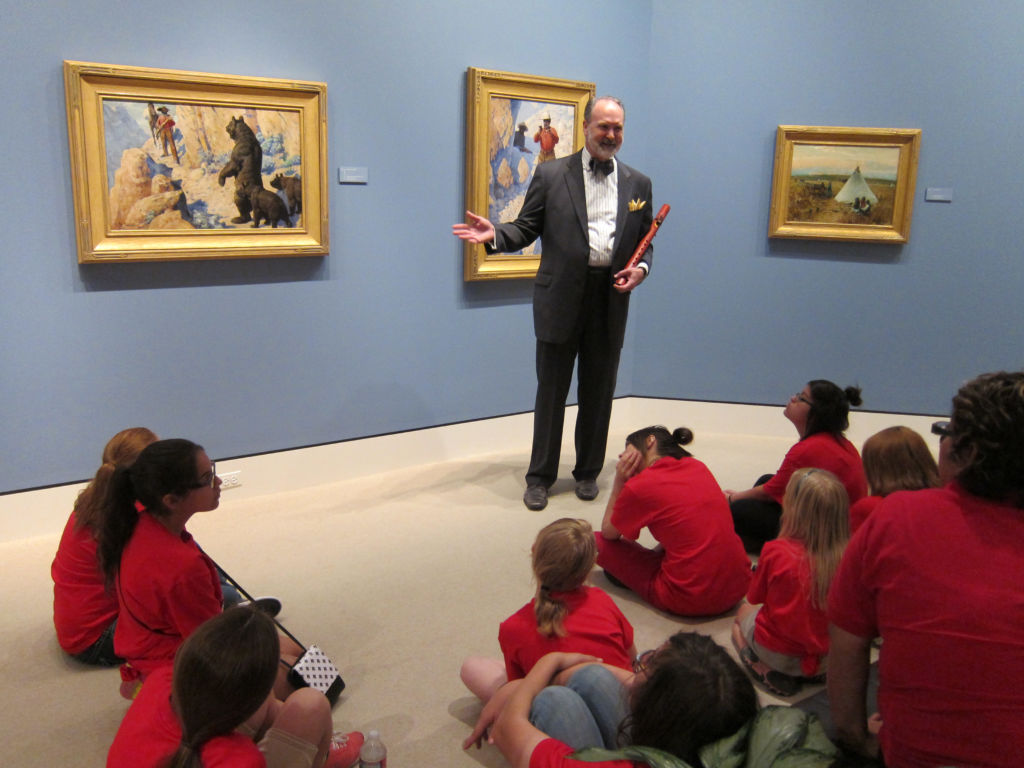 What is the American Indian Education Program?
AIEP is a grant funded program through the Office of Indian Education, U.S. Department of Education.  It provides academic support and cultural education for identified students who attend FWISD. Our goal is to ensure that each American Indian student successfully completes high school prepared for higher learning.
The program was implemented into school districts nationwide during the Kennedy administration. Research revealed that Native students were struggling. Reports indicated: high rate of dropouts, high rate in substance abuse, high rate in health issues both physical and mental.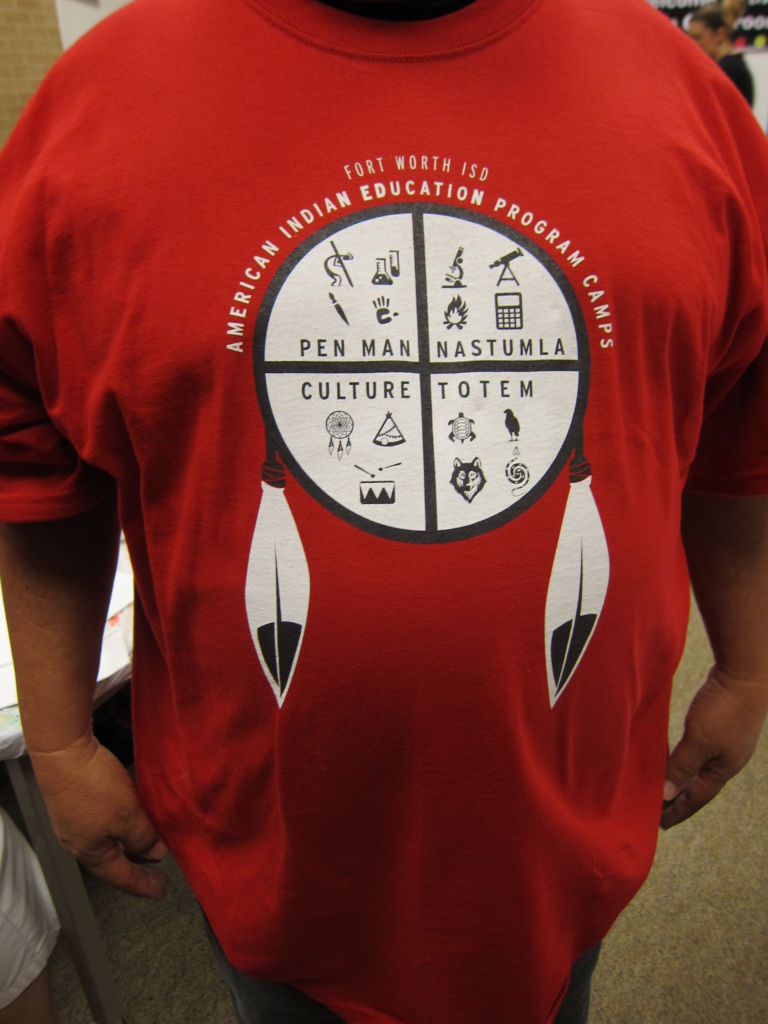 What kind of activities and cultural education opportunities does the program offer? 
The program delivers four camps throughout the school year.  The first camp focuses on language arts and includes a writing camp called PEN MAN, which provides an opportunity for students to enhance their writing skills and, for first time campers, to discover their tribal history, traditions and language.
The second camp is our science and math camp, called NASTUMLA, or Native American Science Technology Using Material from Land for Art. During this camp students walk back in time to learn the value and the evolution of fire making. Likewise, students discover how to distinguish plants that are edible and plants that are used for medicine.
Our other two camps include the Totem camp, focused on the roles of animals, and the Cultural camp, which is exploratory and provides hands-on activities.  These experiences are gained through visiting and utilizing our cultural based centers such as the Fort Worth Zoo, Fort Worth Museum of Science and History, Noble Planetarium and IMAX Omni Theater.
Why did you choose to visit the Sid Richardson Museum?
The Sid Richardson Museum's collection captures Native culture on canvas, allowing our students to learn about various aspects of American Indian tradition. The collection also provides an opportunity to show the history of the U.S. and Native people before the influx of Western settlers, illustrating how both groups came to share the same land and learned to coexist.
The museum visit also includes a studio activity. Art is very much a part of American Indian culture. Painting in the studio is a great way for the students to express themselves.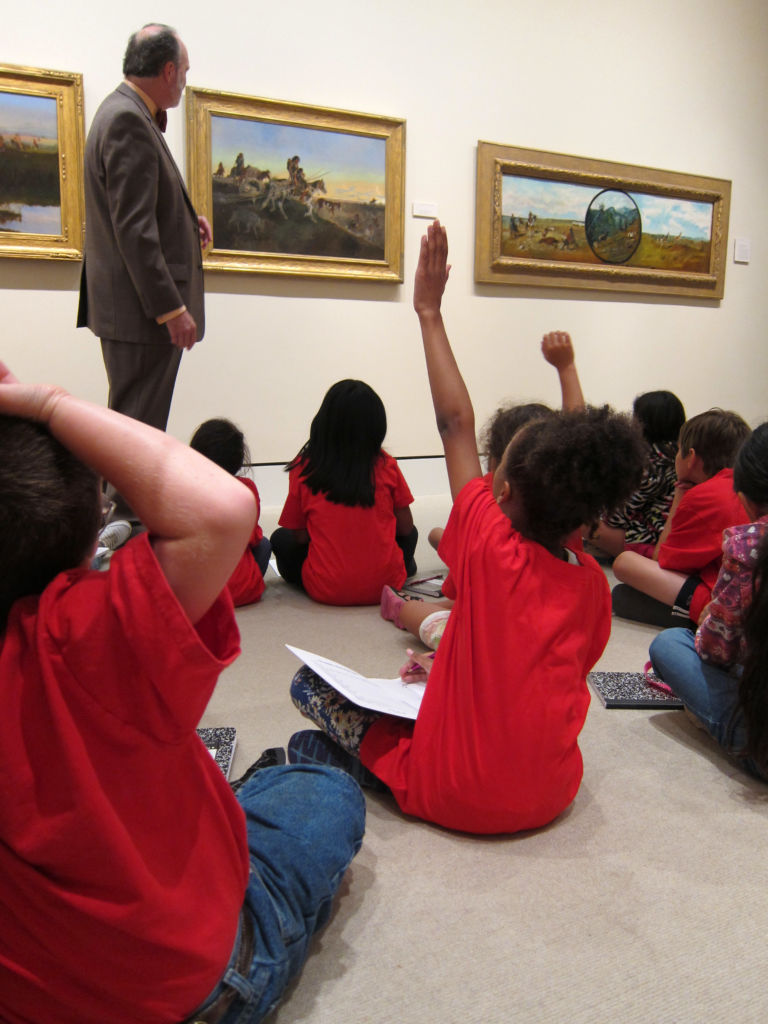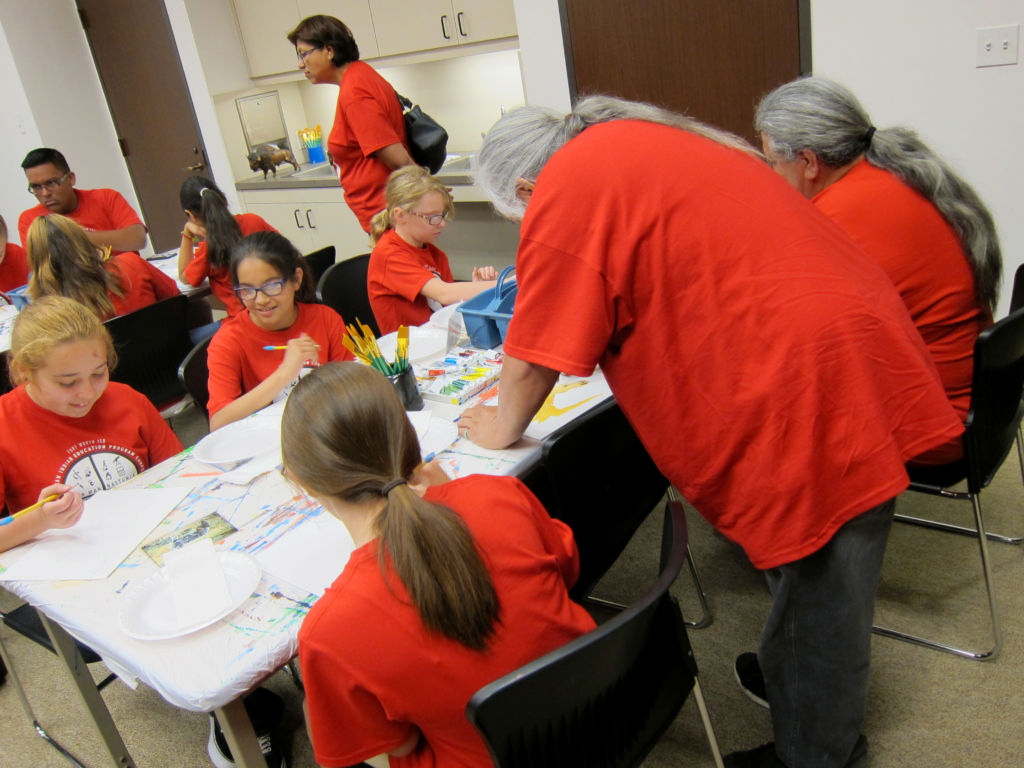 Why is the American Indian Education Program important to the Fort Worth community?
It is important for the city to know that American Indians are part of the community. We are proud of our cultural history and want to educate the public about our heritage. As such, we hold an annual student Pow Wow at the Billingsley Field House behind Farrington Field stadium.
To learn more about this program, visit the FWISD website.