This fall, the Sid Richardson Museum embarked on a new class of docents. Having started our extensive docent training in September, I'm happy to report that we're halfway through our course! What have we learned so far?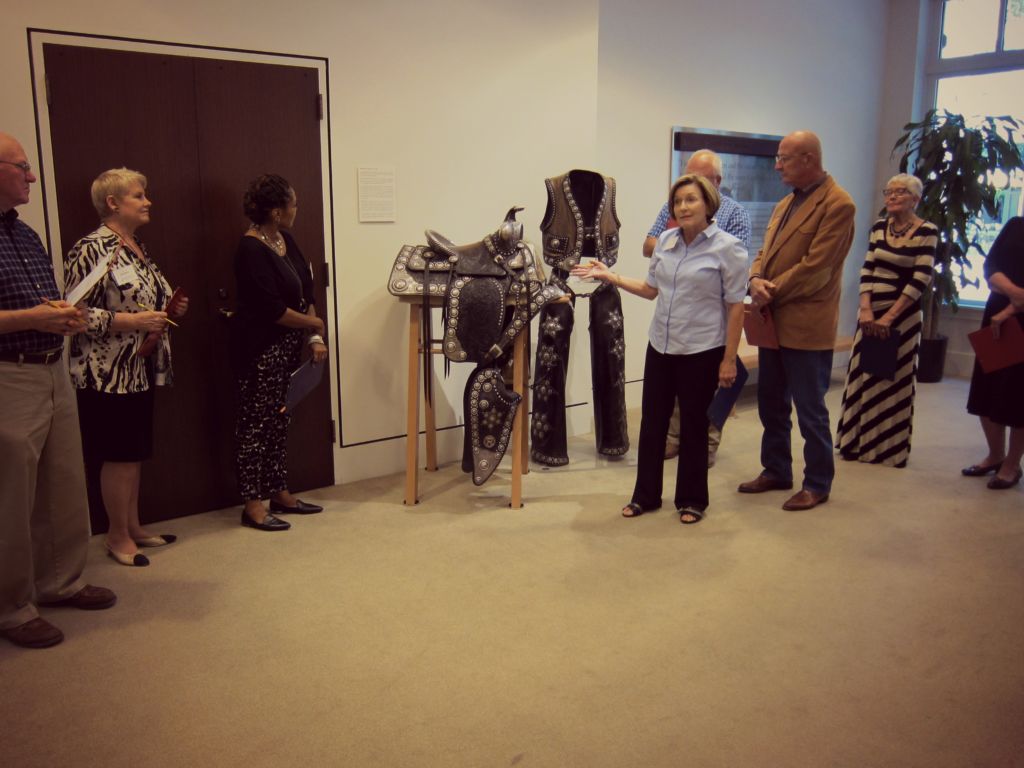 Eleven future docents were introduced to the museum collection & staff, and jumped right in to their new role by sharing what they learned about Sid Richardson through various pieces in the museum collection.
The docent class had the great fortunate to learn about the artwork and time period represented in our collection through various prestigious visiting speakers. Dr. Brian Dippie, one of the preeminent scholars on Charles Russell and author of the Sid Richardson Museum collection book, traveled across the border to speak with us all the way from Canada. Likewise, Peter Hassrick, editor of the recently published Frederic Remington: A Catalogue Raisonné II, sojourned from his post as Director Emeritus and Senior Scholar at the Buffalo Bill Center of the West in Cody, Wyoming to speak with our docents about the iconic Western artist. Most recently, we learned more about the era of transformation during the late 19th and early 20th centuries from Dr. Mark Thistlethwaite, the Kay and Velma Kimbell Chair of Art History at Texas Christian University, who helped us situate Remington & Russell within the broader context of American art history.
In addition to scholarship, we've been learning all different tools of the trade like conversational interpretation, or how to talk with visitors about the artworks on display. We also had a fun "speed dating" class in which our docents had a chance to do each of the studio activities that are offered to our student visitor during their school tours at the Sid. We have some talented artists in our midst!
This week, we stepped into the shoes of English Language Learners, as Kenny Hassenteuffel, a former dual language school teacher, led a discussion of artworks from our collection in Spanish. Through this exercise, Mr. Hassenteuffel was able to demonstrate ways in which we can help create meaningful museum experiences for our ELL visitors. And we learned a little Spanish along the way!
Although we've covered quite a lot of material, we still have 7 more weeks of training to go. Our docents will learn things like cultural awareness in art museums, child development, tour themes, and how to craft a tour. Each new docent will end their training with a practice tour presentation. We can't wait to let them shine!