On Feb 2, 1966, The Rare Breed premiered in Fort Worth at Palace Theater, 117 E. 7th Street, the first of four pre-release showings of the film. The premier coincided with what was then called Fort Worth Fat Stock Show. An archive of the premier features Maureen O'Hara and James Stewart walking the red carpet to Fort Worth fanfare.
The film is directed by Andrew McLaglen, who is known for films like McClintock!, Shenandoah, Bandolero, just to name a few of his 31 feature films. In addition to film, Mr. McLaglen directed such television shows as Perry Mason, Gunsmoke, and Rawhide.
Buried in the credit of The Rare Breed is a name some movie fans might recognize. The music for The Rare Breed was scored by Johnny Williams, now known as John Williams, the composer of many film scores, including Jaws, Star Wars, and Indiana Jones.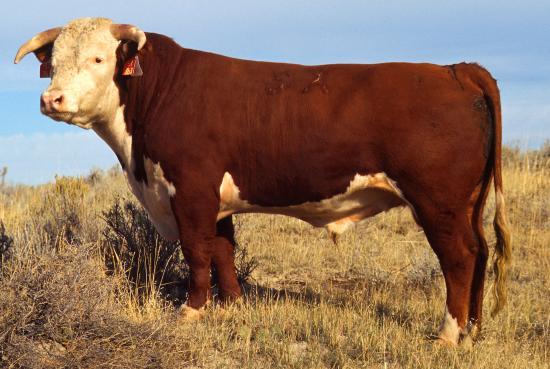 The Rare Breed is about the introduction of Hereford cattle to the American West. The Hereford breed – originally from Herefordshire, England – has been called "the great improver." Texas cattle were tough, which was great for the rough terrain, but not so great for the meat. By crossbreeding with Herefords, folks hoped to improve the quality of Texas beef.
Interestingly, Herefords were first introduced to the US in 1817 by Henry Clay, the Kentucky statesman and orator. Unfortunately, Mr. Clay did not bring over enough cattle and bulls, so his Herefords were eventually bred out. Decades later, a number of important ranchers, including Charles Goodnight, brought Herefords to Texas and successfully began crossbreeding.