Working at a museum located in historic Sundance Square, it is important for our docents to have a better understanding of Fort Worth history when relating to our visitors. Earlier this week, we took our docents on a visit to Fort Worth's Oakwood Cemetery located on the Northside. Because the old city cemetery was full, in 1879 John Peter Smith gave 20 acres to Fort Worth to create this cemetery in which to bury his recently deceased step son.  The space was later enlarged to 100 acres, which actually encompasses 3 cemeteries:  Oakwood, Calvary, and Trinity.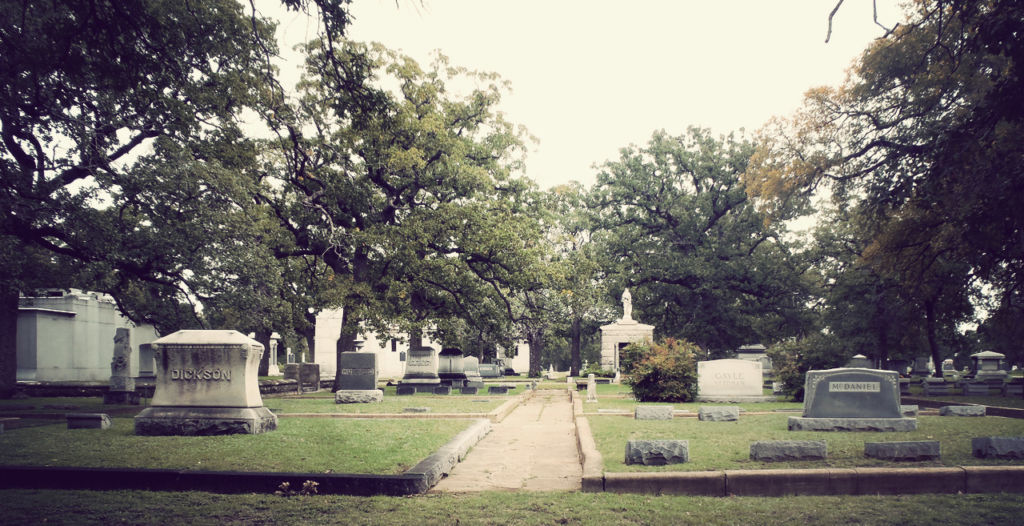 Oakwood Cemetery is the resting place to many giants of Texas and Fort Worth History.
Waggoner Mausoleum
Electra Waggoner was the first to occupy this mausoleum.  The only daughter of WT and Ella Halsell Waggoner, Electra was known as the "Princess of the Prairie." Her father having made his money from leasing land rights to Humble Oil Co., Electra had a penchant for shopping sprees, spending as much as $20,000 at Neiman-Marcus in one day! In an effort to keep Electra from moving to Philadelphia with her new husband, WT Waggoner built Thistle Hill, where Electra gave lavish parties. She died on Thanksgiving Day, November 25, 1926.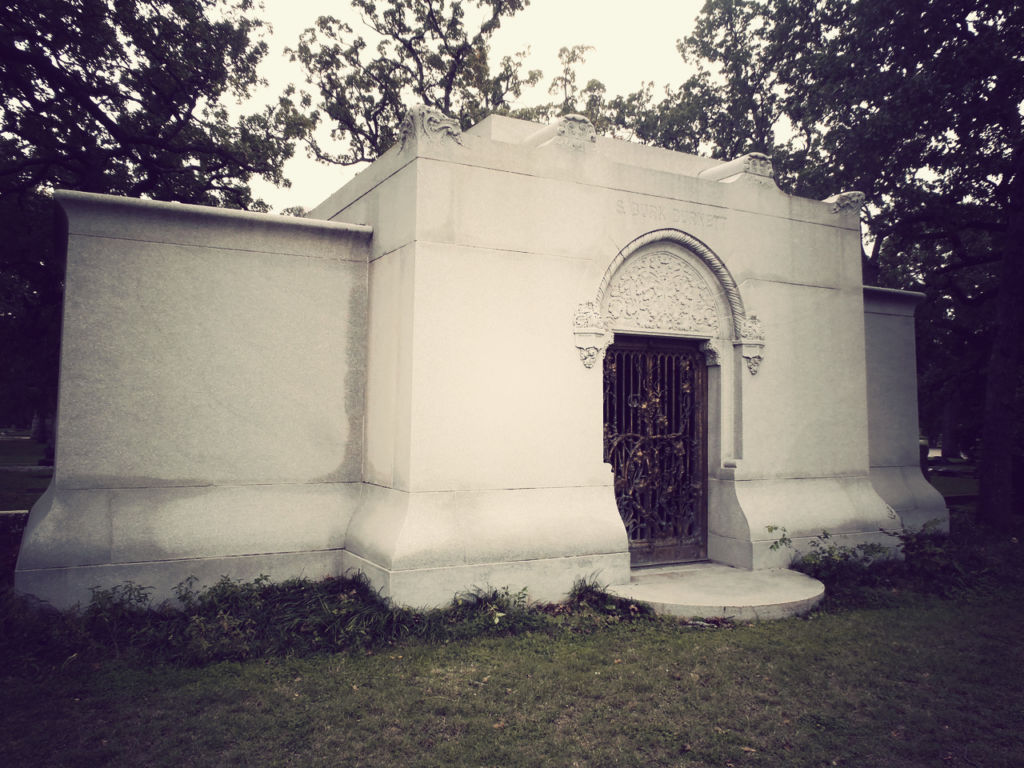 Burnett Mausoleum
Mary Couts Burnett was the second wife of cattleman Burk Burnett (owner of what later became the present-day 6666 Ranch).  Theirs was not a happy marriage; Mr. Burnett had Mary committed to a private home in Weatherford, where she spent 11 years. After Burnett's death, Mary had herself declared sane by the Court and challenged his will, in which she was not mentioned. But since she WAS still Mrs. Burk Burnett, and Texas was a community property state, that was not a problem.  In thinking about how she was going to distribute her inheritance after her death, she recalled that Burnett had claimed he didn't want a single penny of his money to go to any church or school. So Mary decided to leave the vast majority of HER money to TCU. The TCU Library still bears her name to this today.  Revenge?  You be the judge!
Bartenders' Row
Bartending was an honored and respected profession in early Fort Worth, but could also be a risky business. They had to deal with disgruntled cowboys, gambling disputes, or just plain drunk and disorderly men. While the bartenders often knew how to keep peace in their establishments, sometimes things did not go as planned.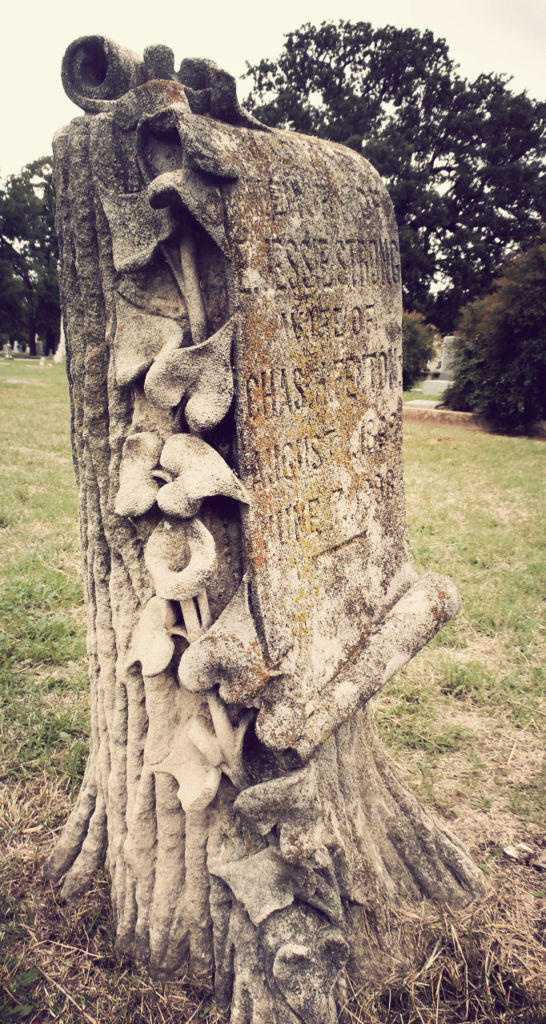 Woodmen of the World
Like the Freemasons, Woodmen of the World is a fraternal organization founded in 1890. One can recognize a member of this group by the distinctive tombstones depicting tree stumps erected before the 1930s.
Want to learn more about this historical treasure trove? Every year during the last weekend of October, the North Fort Worth Historical Society leads The Saints and Sinners Tour at Oakwood Cemetery. Mark your calendars for 2014!