This week is National Volunteer Week. We are so thankful to have a dedicated group of docents who volunteer their time to share their passion about art and history with others. It is because of our docents that we are able to connect with so many school children and visitors every year at the Sid Richardson Museum.
In honor of National Volunteer Week, we'd like to kick off a new blog series dedicated to our docents. Today I'd like to introduce you to Phyllis.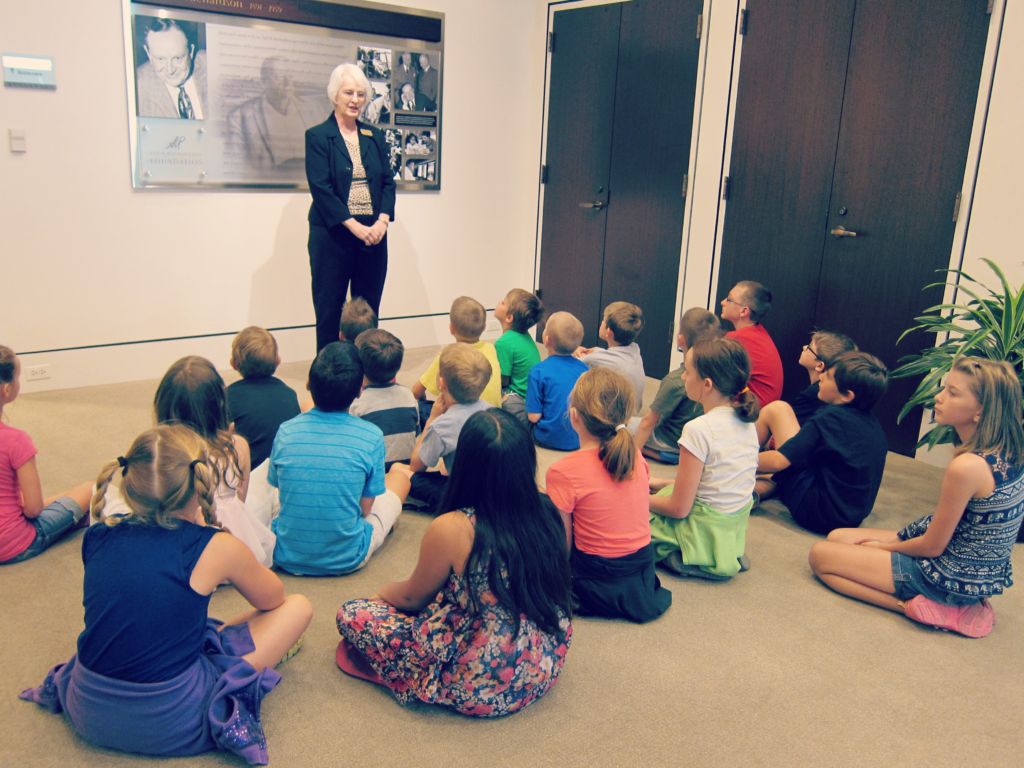 SRM: What drew you to the Sid Richardson Museum?
Phyllis: My father-in-law was a board member at Woolaroc Museum and Wildlife Preserve in Oklahoma for more than 50 years. My family went to the museum every time we were in Bartlesville.  I really enjoyed viewing the western art in their collection and had always wanted to learn more about Charles Russell and Frederic Remington.
SRM: What do you want visitors to get out of your adult tours?
Phyllis: I enjoy telling visitors information that they would not learn by reading the Gallery Guide – something surprising or interesting.
SRM: What are some of your most memorable tour moments?
Phyllis: During our school tours, seeing the expressions on the children's faces and hearing their comments about a story produces the more memorable experiences for me. We have a painting by Russell titled Utica. One of my favorite activities with this paintings is asking the students to recreate the sounds, or "music," one would hear from this lively scene. It's so much fun!
SRM: How has being a docent changed you?
Phyllis: Since retiring, I feel that continuing learning about the art collection and new exhibits at the museum has definitely made me a more interesting person. And I have made some friends with people I would not have had the opportunity to meet.
SRM: What's your favorite part of the job?
Phyllis: My favorite part of the job is sharing the art with the children groups.