Continuing our summer blog series, Meet & Greet, let's get acquainted with Mary Burke, our Director.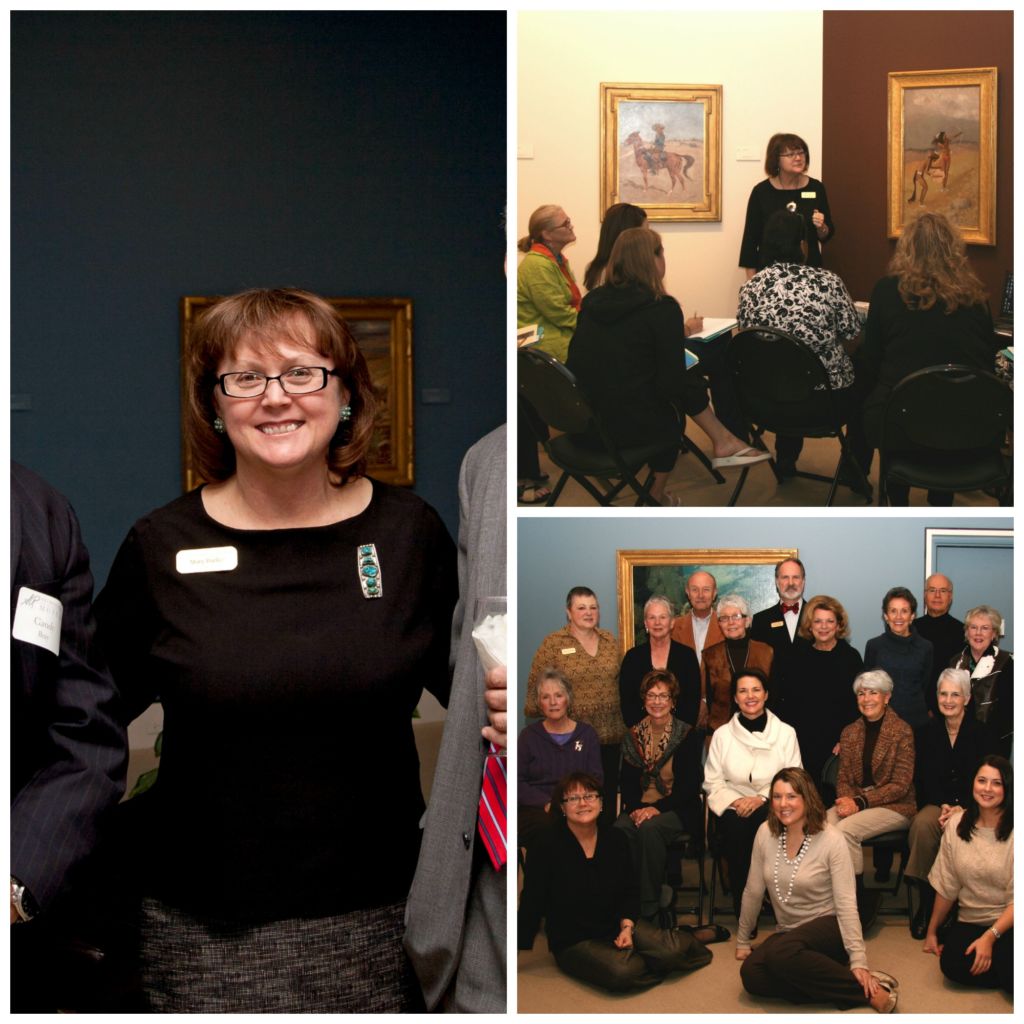 Describe your job.
I lead a team of professionals who are talented, dedicated and creative and work well together and with our visitors. They make our collection of late 19th – early 20th century art of the American West accessible, inviting and relevant to the community, via the museum's exhibitions, resources and programming for students, families and adults.
What does an average day entail?
"Average" varies, but normally it involves planning and organizing the upcoming exhibition, overseeing operational aspects of the museum and communicating with team members about the exhibition, resources, volunteers and programs, particularly regarding the development of school and public programming.
What's the best part of your job?
Experiencing the professionalism of the museum's team and seeing our amazing docents in action in the gallery. We have enthusiastic volunteers who dedicate many hours preparing for, and leading, tour experiences that help visitors make personal connections with our collection. And, I love working in the heart of Sundance Square!
What's the most interesting fun fact you've learned about the collection?
The Bohlin Parade Saddle, a gift to Sid Richardson from Amon G. Carter and his son, bears a plate indicating Sid was the "Mayor of Primrose, Texas." The gift represents the sense of camaraderie between Sid and Amon, as Primrose was actually a railroad cattle loading stop on Richardson's Dutch Branch ranch. When the saddle was presented to Sid, it was accompanied by a plaque which read, in part, "To our mayor, the Hon. Sid W. Richardson, so that when he rides forth to inspect his vast ranges and huge cattle herds he may do so in comfort and the residents thereof, whether quadrupeds or bipeds, may be properly impressed and show to him the deference and due one of his official position."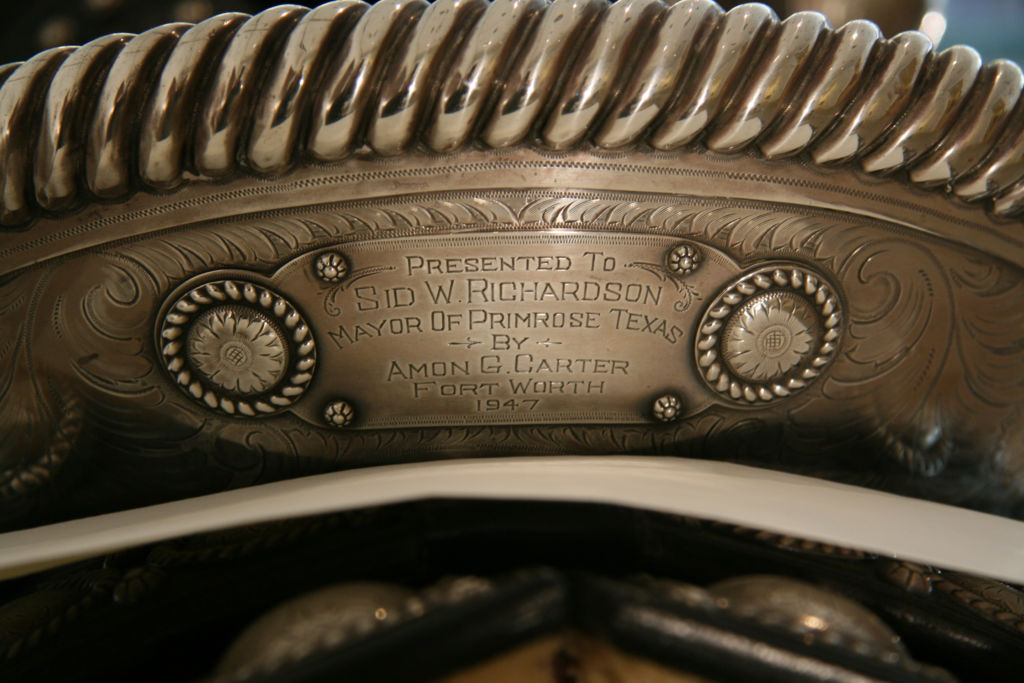 Favorite work in the collection? Why?
Frederic Remington's The Dry Camp.  Brilliant in color, it is ripe with ambiguity and tension, and for me, symbolic of moments in life when we are at a crossroad, not knowing exactly where a choice may lead us. Since Kat Yount previously selected this as her favorite work, I'll mention my second favorite, Nai-U-Chi, Chief of the Bow, Zuni 1895 by Charles Francis Browne. There is quiet dignity depicted in this portrait. Nai-U-Chi seems contemplative, ready to offer sage advice. Come see it soon, because when our Western Treasures exhibit closes on September 14, the portrait won't be on display again at the museum until the summer of 2015.