For the third installment of our summer blog series, Meet & Greet, let's catch up with Les Cleere, our Site and Exhibitions Coordinator.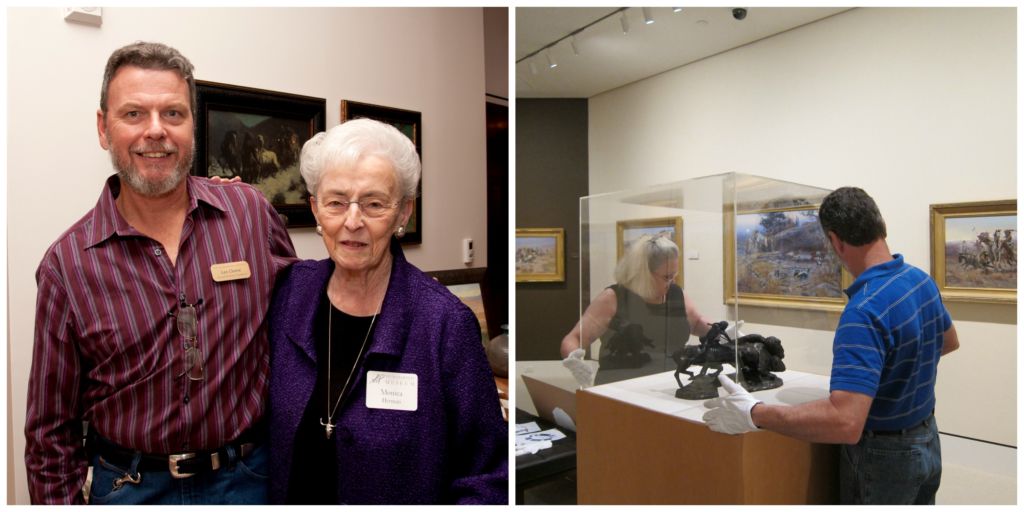 Describe your job.
I oversee the museum's operating systems, HVAC, and lighting. I coordinate both sub-contractors involved in building maintenance and art handlers helping to setup for art installations/de-installations. I also setup and assist with special events and education programs.
What does an average day entail?
Changing lighting in the galleries as needed prior to morning tours, securing loading zone for the tour buses, and in some instances setting up seating in a gallery for tours or events, along with building maintenance, and work related to the collection – whether it be a light dusting of frames or measuring for new frames to be created in the future.
What's the best part of your job?
The best part of my job is having the opportunity to work closely with the museum's collection and staff. I learn, see, and do something different most every day.
What's the most interesting fun fact you've learned about the collection?
Charles Russell never tried to be anybody but himself, a man who took pleasure in his work. He knew his artwork was good and worth its value, and was blessed with a wife who, through her business savvy, helped Charlie receive the recognition he deserved.
Favorite work in the collection? Why?
My favorite work in the collection is Russell's Western Scene. Charlie made do with the materials he had available – a huge plank of wood and some house paints. Over time, through his imagination and talent, he came a long way as an artist.