Over the course of this summer, we will be featuring a new blog series: Meet & Greet. These posts are an opportunity for our readers to get to know members of our staff here at the Sid Richardson Museum. For the first post in our series, I'd like to introduce you to Katherine Yount, Director of School and Family Programs.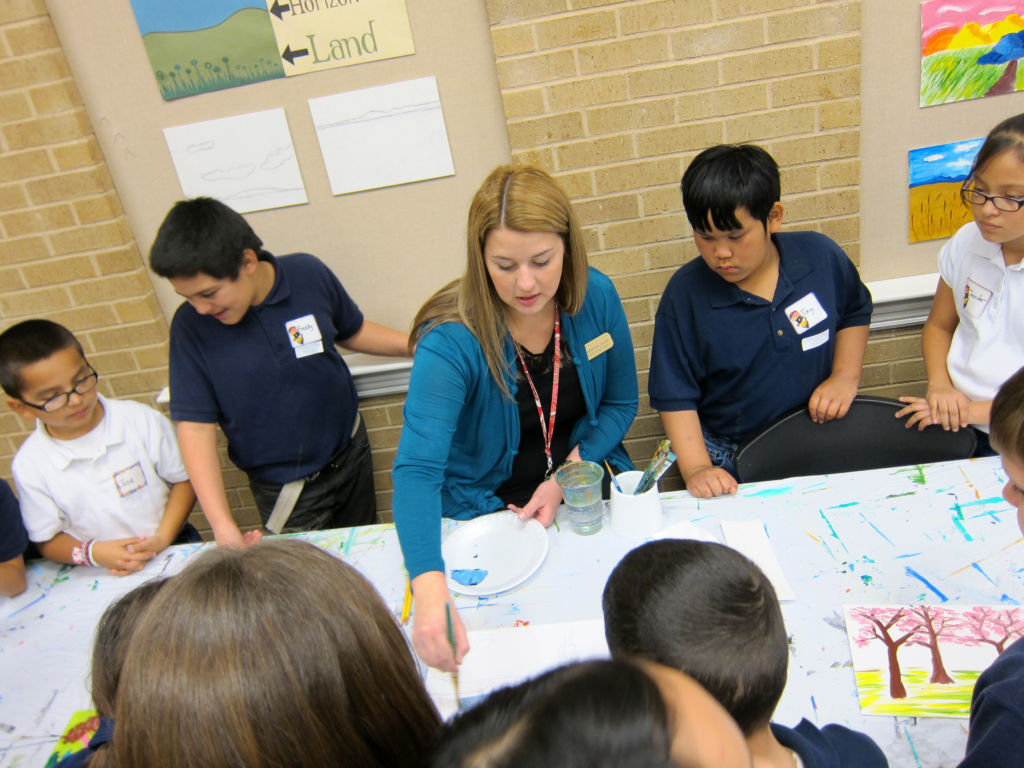 Describe your job.
I work with our education department to plan and implement school tours as well as children and family programs. These programs include both gallery experiences and studio art making. I also manage our 15 wonderful docents who guide all of our tours.
What does an average day entail?
An average day begins with a school tour. The docents work with students in the gallery while my co-worker, Betsy Thomas, and I work with students in our studio classroom. The studio component of a tour includes an art making experience, such as painting, which relates to the group's tour theme. My afternoons are spent planning future programs, managing our tour schedule and coordinating with our docents.
What's the best part of your job?
I used to teach elementary art, during which time I became interested in teaching students not with reproductions of art, but with authentic objects. After going back to school, I found my dream job here at the Sid where I get to share my love for art and art making with young people. The best part of my job is when a student is leaving the studio and says "This was the best day ever!" because I know our team left a positive impression with that child about the museum experience, which will last a lifetime. One of our goals is for visitors, especially first time visitors, to leave with the impression that the art museum is a place for everyone, including them!
What's the most interesting fun fact you've learned about the collection?
Probably that Charles Russell worked as a real cowboy and the way that influenced his work compared to Frederic Remington.
Favorite work in the collection? Why?
I fell in love with Remington's The Dry Camp the first time I ever walked into the gallery. I was at a hard place in my life at the time, and I immediately related to this unknown man and the uncertainty of his future. Remington always leaves something outside the frame that we cannot see, letting us, the viewer, finish the story. That intimate interaction between artist and visitor resonated with me, and I think it does with all our visitors.