Continuing our summer blog series, Meet & Greet, let's get acquainted with the Sid Richardson Museum's Director of Education Resources, Betsy Thomas.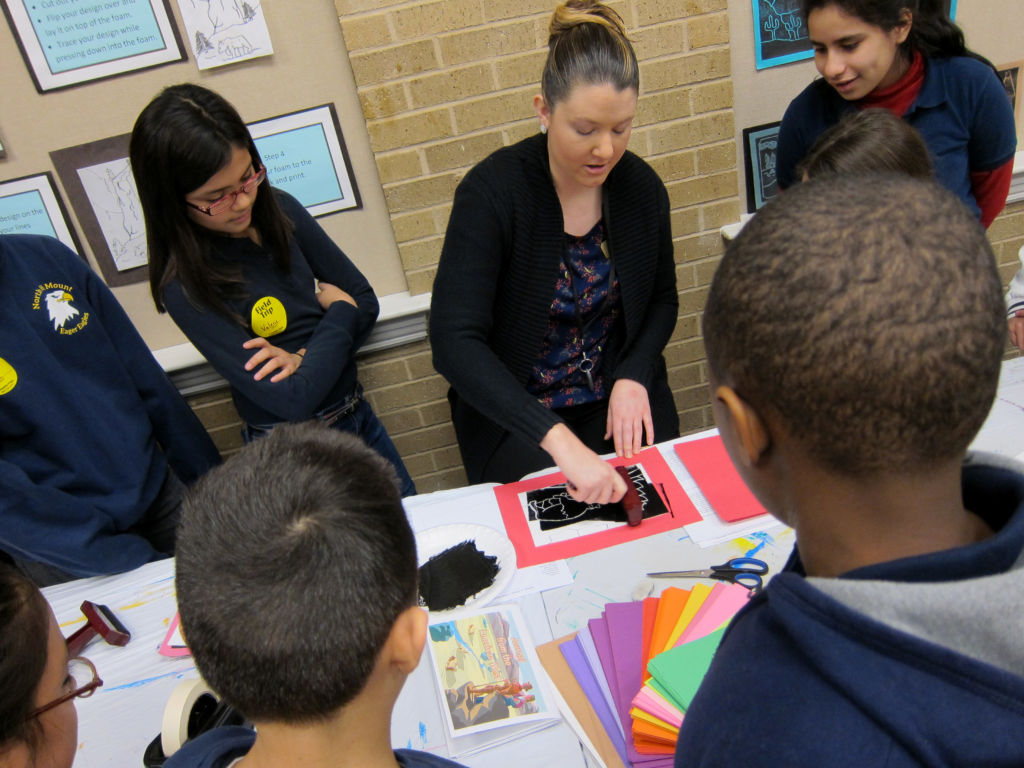 Describe your job.
I oversee the Archives and Library, which houses all records related to the Museum's collection and history (including ads and reproductions of the Museum's artworks). As a part of the Education Department, I co-teach in the studio classroom, working with the Director of School and Family Programs in teaching hands-on art activities related to the works displayed in the Museum. I also assist the Museum Director with exhibition preparation and copyediting of Museum publications.
What does any average day entail?
I get to do so many different things that it's hard to describe an average day.  Many days I start out in the studio classroom assisting school groups with their art projects. I scan and organize ads and reproduction requests pretty consistently.  Lately, I've been digitizing previously stored documents from the Museum's 2006 renovation and expansion.
What's the best part of your job?
Getting to try so many different things. I get to see aspects of how the Museum and other staff members work. Getting to work with the Director of School and Family Programs, for instance, with school groups, workshops, and camps is exciting.  I enjoy attending programs organized by the Adult Audiences Manager and see that side of the Museum's programming. It's also a privilege to work directly with the Museum's Director on exhibition preparation.
What's the most interesting fun fact you've learned about the collection?
One was the acquisition of Frederic Remington's The Dry Camp, because it was purchased as a surprise for the opening of the Museum. It's fun to read the letters during that time to get a glimpse into what was going on when the Museum first opened in 1982.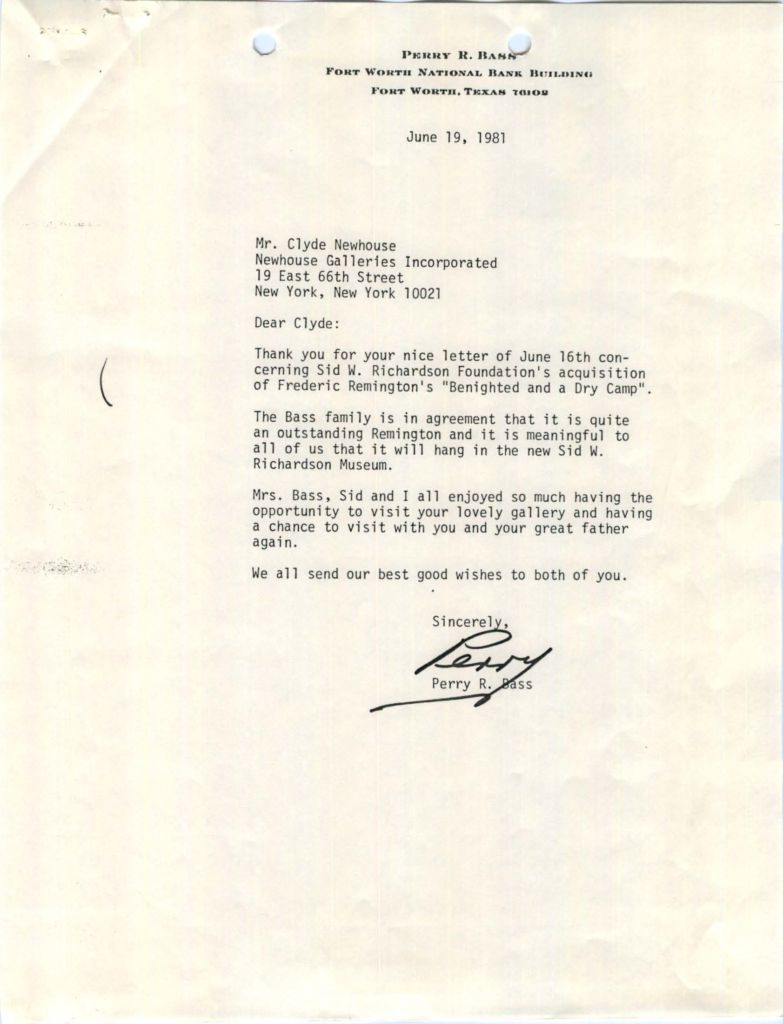 Favorite work in the collection? Why?
Probably A Taint on the Wind by Frederic Remington. Even though it has an ominous feeling about it, I love Remington's nocturnes and his dramatic use of color and action. It's a very striking painting. I always find myself gravitating towards it in the gallery.