Our current exhibit, Lonesome Dove: The Art of Story, traces the path of Lonesome Dove from Larry McMurtry's Pulitzer Prize-winning novel to the original screenplay and filming of the legendary TV miniseries. Included in the display of The Wittliff Collection's film production archives are original and facsimiles of storyboards. But what is a storyboard and why are they important to the making of a movie?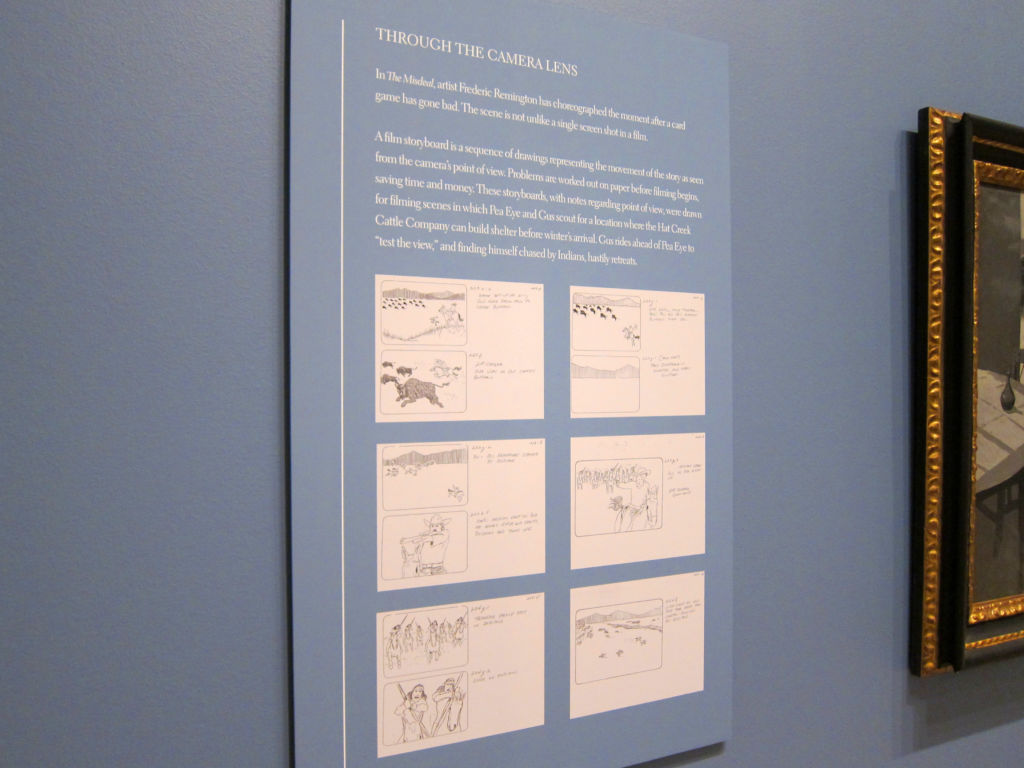 Michael Peal was the storyboard artist for the Lonesome Dove miniseries. Growing up, Peal loved movies and drawing, which eventually led him to study film and art in college. One of his first forays into the film industry came in the 1970s when Peal met Bob Burns, the art director for Texas Chainsaw Massacre, whom Peal assisted during the film's pre-production. Later, Michael worked as the storyboard artist for films like the Coen brothers' Blood Simple and Red Headed Stranger, which was written and directed by future Lonesome Dove screenplay writer and co-executive producer, Bill Wittliff.
What is a storyboard? It is a sequence of drawings representing the movement of the story, all seen from the camera's point of view. Storyboards are typically part of the pre-production process. As a storyboard artist, Michael worked closely with the director of Lonesome Dove, Simon Wincer, turning the general narrative of the screenplay into a visual story.
What is the purpose of a storyboard?
Problem solving – save money, anticipate needs, people and equipment. For example, in the case of Lonesome Dove, the storyboards helped established a clear idea of how many head of cattle and horses are needed for each shot.
Creativity – ideas, to tell a story – creatively. Storyboards are the last opportunity to make the most of a story, visually and dramatically, before the director is on the set, where time is money on a big scale.
Communication – all department heads get a copy of the storyboards in advance of production so they will know what is expected of their departments for the scenes.
Storyboards are still used in film productions to this day.