As part of the new exhibition, Western Treasures, the Sid Richardson Museum presents some paintings that have been hiding in the vault for a while, including one work that has never been on public display in our museum. To get these works exhibition-ready, we requested the assistance of Lowy Frame and Restoration Co. in New York. The museum worked with Lowy's Wayne Reynolds, Master Gilder and Frame Conservator, to hand-select the frame design for each painting.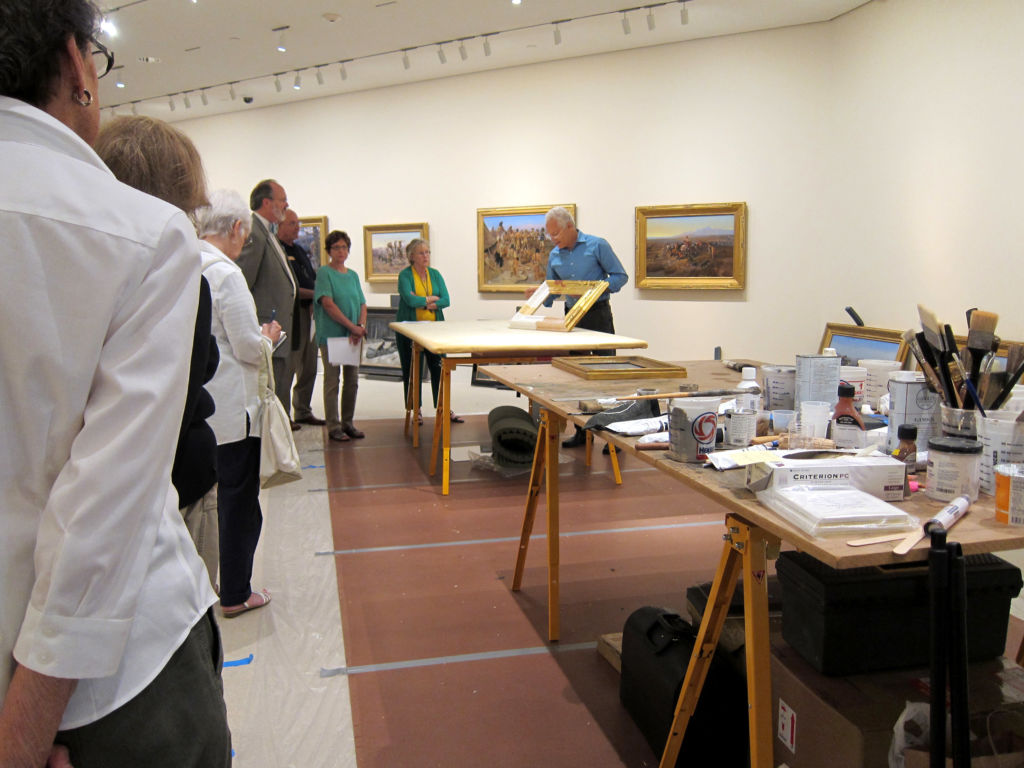 During the period when Sid Richardson began collecting the works of Remington and Russell, Western art collectors preferred ornate, French frames. After much research, scholars have learned that Russell's paintings were initially mounted in less elaborate frames, as selected by his wife Nancy, some of which still exist in museums today. Wayne modeled many of his designs off these original frames, taking into consideration the date and subject matter of the painting.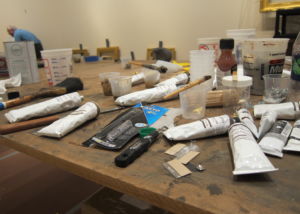 The production of each frame is time-intensive and involves several steps, the last of which is the patina. While most of the work is completed at the studio in New York, Wayne reserves the patina application process for when he is at the Sid Richardson Museum. This allows him to carefully choose the color that would be appropriate both for the painting and the lighting in the gallery. Wayne was kind enough to allow our docents to observe the artisan at work while teaching them about the history and tradition of frame-making. (Did you know that the original source for shellac comes from the secretion of beetles?) To learn more about the framing process, click here to view a short video.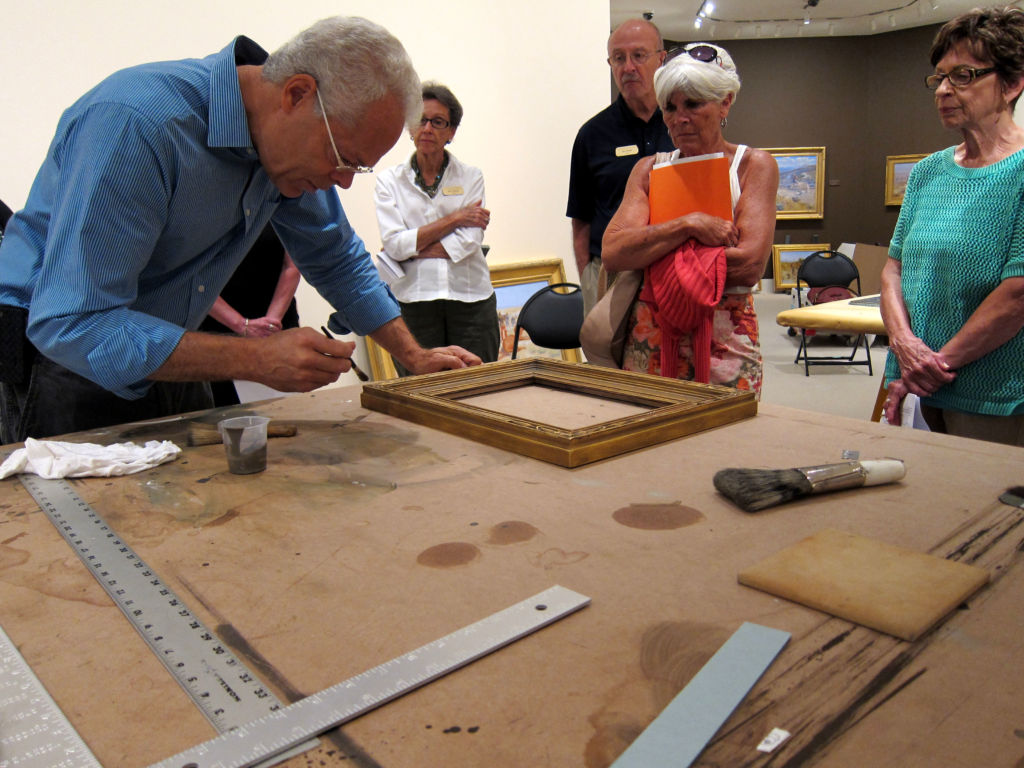 You can view these fine works of art, along with the paintings they frame, in our new exhibition, Western Treasures, now open.