Rachel Moss is an education major at TCU in her senior year. This fall, Rachel volunteered as an intern at the Sid Richardson Museum in the education department under the supervision of Kat Yount, Director of School and Family Programs. We sat down with Rachel to hear about her internship experience at SRM.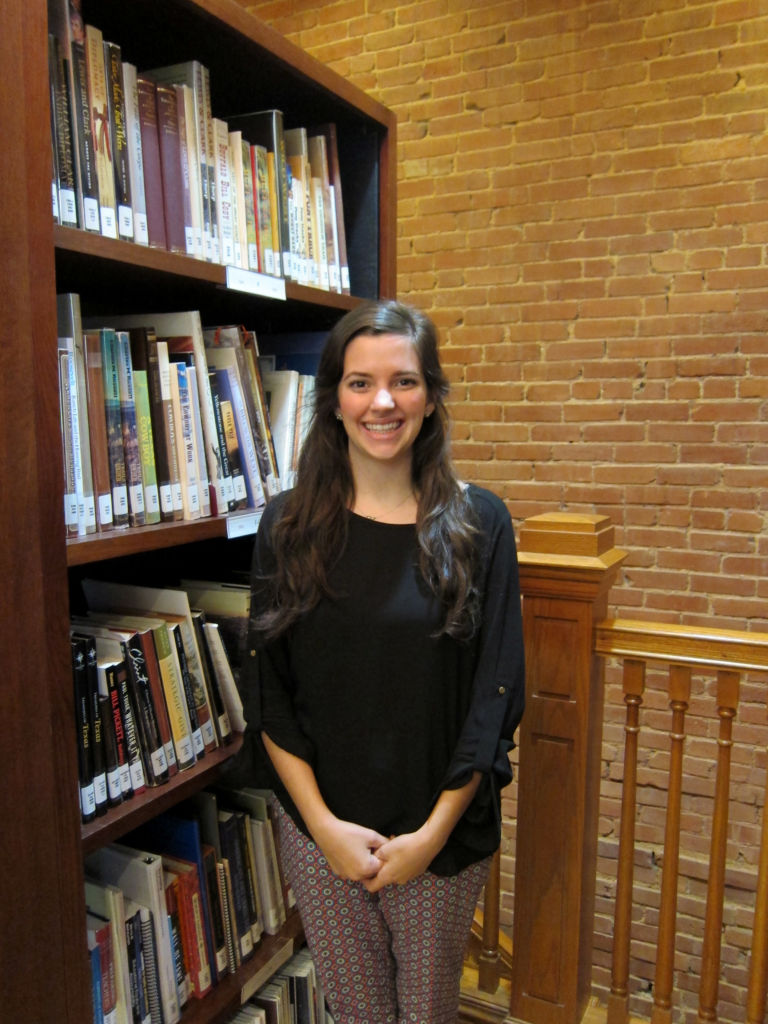 Describe your internship project.
RM: During the past two months, I have been working on two different projects. The first is a storytelling binder for the museum docents. I collected stories from the museum's library, TCU's library, books of Native American legends, and online sources and compiled them into this binder so the docents could pull from it for specific tours or tour groups. The second project consists of creating and compiling lesson plans to be used for tours, camps, and workshops that occur throughout the year.
What did you learn during your internship?
RM: I have learned that finding the perfect story to match a particular piece in the museum's collection is an art! I also learned more about the preparation side of museum education, as opposed to working directly with children who came through the museum. Getting to see this side helped me confirm my passion for art/museum education!
What's your favorite work in the Sid Richardson Museum collection and why?
RM: My favorite piece in the collection is Buffalo Runners – Big Horn Basin by Remington – I even have a poster of it hanging in my room at home! I love this piece because of the motion of the horses and the warm colors of the horses, Native Americans, and fields against the icy blue sky and mountains.
What's your goal after graduation?
RM: After graduation I plan to teach at the elementary level. Eventually, I would like to go back to school to get my masters in museum education and work in a museum or some other art-based setting.