As we gear up for a new class of docents this fall, we want to shine the spotlight on our volunteers who continue to dedicate their time serving the community through the museum.  On today's "Dedicated Docent" blog series, I'd like to introduce you to Nancy C.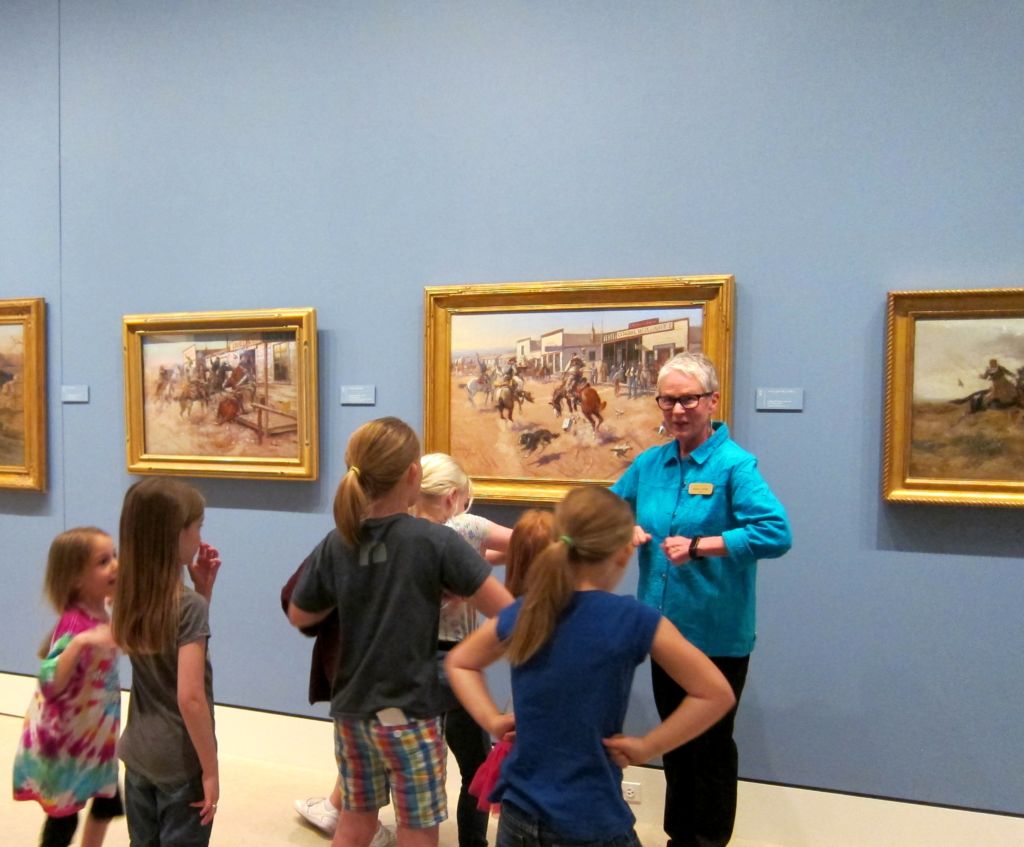 SRM: What drew you to the Sid Richardson Museum?
Nancy: This museum is a wonderful smaller museum that houses amazing Western Art by Charles Russell and Frederic Remington with other western painters.  I have the privilege to know the Director of the Museum and another docent, and they got me interested in discovering more about this museum by becoming a docent.
SRM: What do you want visitors to get out of the tour?
Nancy: I want the visitors to the Sid Richardson Museum to learn about the past.  What the "wild west" or "the old west" eras were about.  Russell and Remington were there and they painted the times they knew were no longer going to be there.  The school students have so much fun, they get to experience art and create an art project during their visit to the museum.
SRM: What are some of your most memorable tour moments?
Nancy: Our students who visit are my favorite!  Some have never been to an art museum; the science museum perhaps but not here.  We have the opportunity to open their minds and hearts and create a new experience for them.  They learn that our paintings tell stories, and are pictures of what our history is about.  It is very rewarding when they learn that by using their imagination they can understand that the paintings have sound, light and movement.  I also participate in the museum's special events and adult tours.  These groups have a different take on art, and I have the opportunity to share with them the best of what I know about the art we have.
SRM: How has being a docent changed you?
Nancy: Being a docent I have learned many new things:  how bronze statues were created in the late 19th century, how to view art though children's eyes, and most of all how to just enjoy art.  Art doesn't always need to be analyzed. Does the art move me? Just enjoy art for art's sake.
SRM: What's your favorite part of the job?
Nancy: My favorite part of being a docent is learning new things, new projects, new ways to view history, new ways to teach children about art, and being part of a wonderful museum such as the Sid Richardson Museum.
If you are interested in becoming a docent and are curious to learn more about the docent program, please join us next Monday, August 8th @10am for a Prospective Docent Coffee. Our next Docent Class begins September 12. Applications are due by August 12.