The Sid Richardson Museum docents are a special group of volunteers. In any given week, they may give a guided tour to a group of students, share our collection with a visiting group of adults, help lead activities during children's programs, or enlighten guests during a special event.
The museum is starting up a new class of docents in Fall 2016. If you're interested in joining our team, we will be posting more information on our website soon. Stay tuned!
For now, let's continue our "Dedicated Docents" blog series. Today I'd like to feature our docent Jim.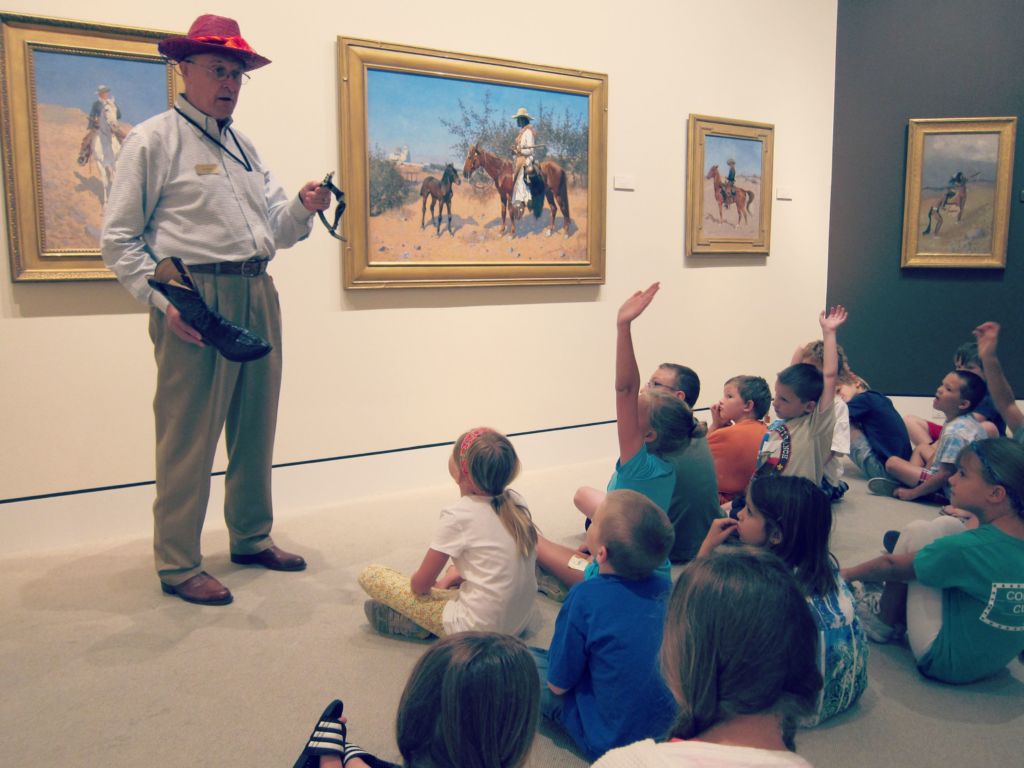 SRM: What drew you to the Sid Richardson Museum?
Jim: I ran across an invitation posted in the Fort Worth Star-Telegram for docents and thought, 'Wouldn't it be interesting to learn more about western art and share that with others!'
SRM: What do you want visitors to get out of the tour?
Jim: I would like to hope that visitors would learn more about the museum, the benefactor, the artists, the stories and the history the art tells us and what the period of the Old West was like.
SRM: What are some of your most memorable tour moments?
Jim: Tours are memorable and rewarding when the visitor(s) become involved with the moment and offer questions and responses.
SRM: How has being a docent changed you?
Jim: The docent experience has allowed me to grow in my appreciation of art – even toward modern art – and gives me fleeting thoughts to try painting.
SRM: What's your favorite part of the job?
Jim: Continuing to learn every day and having the opportunity to share that new knowledge with others.