The Sid Richardson Art Museum has initiated a new adult public program this year – Tall Tales. Tall Tales is an opportunity to engage in thoughtful conversation while making connections between art and literature. For our first Tall Tales program, we'll be discussing Waterlily by Ella Cara Deloria. Through this novel, Deloria sought to record and preserve traditional Sioux ways of life in the Dakotas prior to pioneer settlement in the Western plains. What's fascinating about this book is that the protagonist is a woman, giving us a rare glimpse into daily camp life from the female perspective, which is much less well known than that of the warrior or medicine man. In addition, the novel was written by a woman who was both a Sioux Indian and an accomplished ethnologist.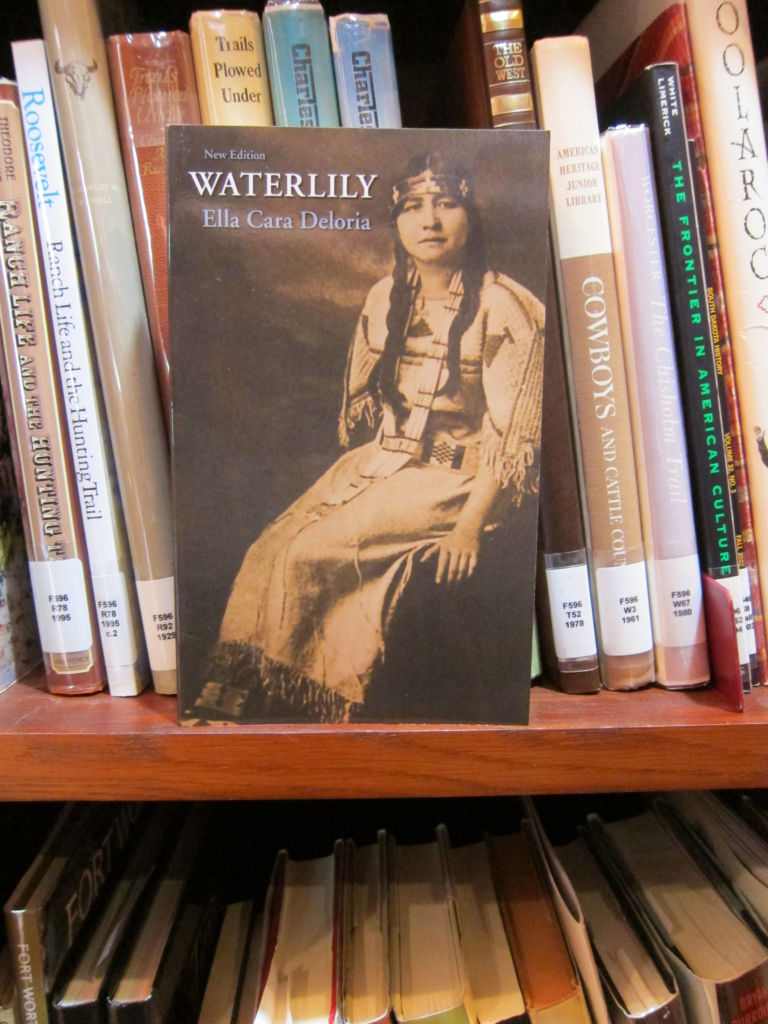 Ella Cara Deloria (1888-1971) offered a perspective that originates within the American Indian community. As the daughter of a Yankton Sioux who became an Episcopal priest at the Standing Rock Reservation in the Tetons, Deloria was raised by parents who spoke both English and Dakota. She studied at Oberlin and Teacher's College, Columbia, where she earned a Bachelor of Science. In the 1920s, Deloria began working under the tutelage of the father of modern anthropology, Franz Boas. She collected and recorded all facets of traditional Sioux life such as kinship roles, camp circle social systems, the economics of giving, myths and legends, etc. She compiled her findings into a few publications, including the fictional Waterlily. However, Deloria states that:
 "Only my characters are imaginary; the things that happen are what the many old women informants have told me as having been their own or their mother's or other relatives' experiences. I can claim as original only the method of fitting these events and ceremonies into the tale…[I]t reads convincingly to any who understand Dakota life…And it is purely the woman's point of view, her problems, aspirations, ideals, etc."
First published forty years after she completed it, Waterlily provides great insight into Sioux society and the importance of kinship. We hope you'll join us for a thoughtful discussion on Saturday, November 8th. The first five registrants receive a free copy of the book!