Who doesn't enjoy a good story? Stories have power; they delight, enchant, touch, teach, recall, inspire, motivate, and challenge. Stories give life to past experience and help us understand a time now gone.  It is through stories that we can help visitors relate to the works of Remington and Russell and the art of the American West.
Our docents are natural storytellers. To help nurture that skill, we brought in professional storyteller Ann Marie Newman. Ann Marie has performed and taught at several storytelling festivals and workshops in the DFW area. Since 2006, she has been the Dallas Museum of Art's Storyteller in Residence and Summer Camp instructor, where she revels in the exciting challenge of enhancing an art patron's experience of the visual arts through interactive story performances.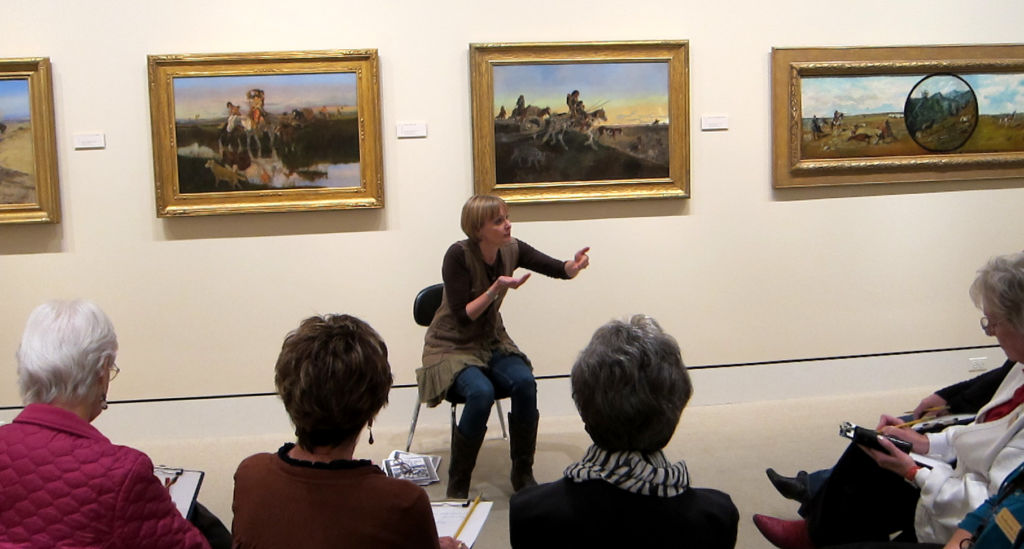 Want to experience the power of storytelling? Join us every Second Saturday for a live performance by Roberta Atkins as she channels the spirit of Nancy Cooper Russell, reflecting on the career of her husband and cowboy artist, Charlie Russell.