In addition to the 17 paintings on loan from the National Gallery of Art, our current exhibition – Take Two: George Catlin Revisits the West – includes a selection of rare books on loan from a private collection. Catlin was both an artist and an author, writing and recording many of his observations and experiences from his travels West.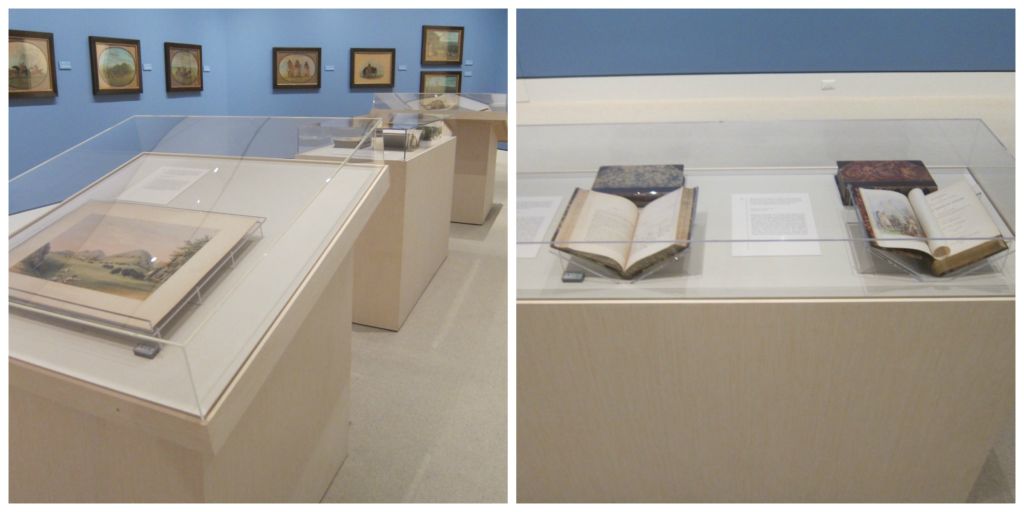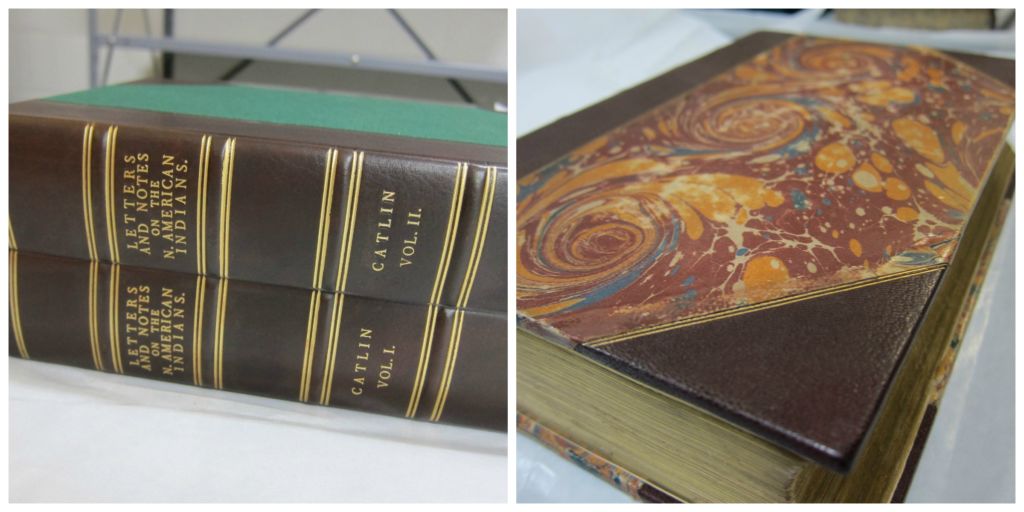 One of the most important works on American Indians published in the 19th century was Catlin's Letters and Notes on the Manners, Customs, and Condition of the North American Indians…, which describes his travels and encounters with many tribes. Our exhibition features a rare Deluxe edition. The book is still in publication to this day. Likewise, Catlin's Illustrations of the Manners, Customs, and Condition of the North American Indians… was one of the most widely circulated works on American Indians in the 19th century. As a self-publisher, Catlin only sold enough books to break even. Unfortunately, he was unable to afford promoting his Indian Gallery and publish subsequent editions, so Catlin sold his copyright to London publisher Henry Bohn. The two volume set we currently have on display is one of the twelve copies Bohn had specially hand colored. Scholars argue that French artist Rosa Bonheur or John Cullum colored these plates by hand.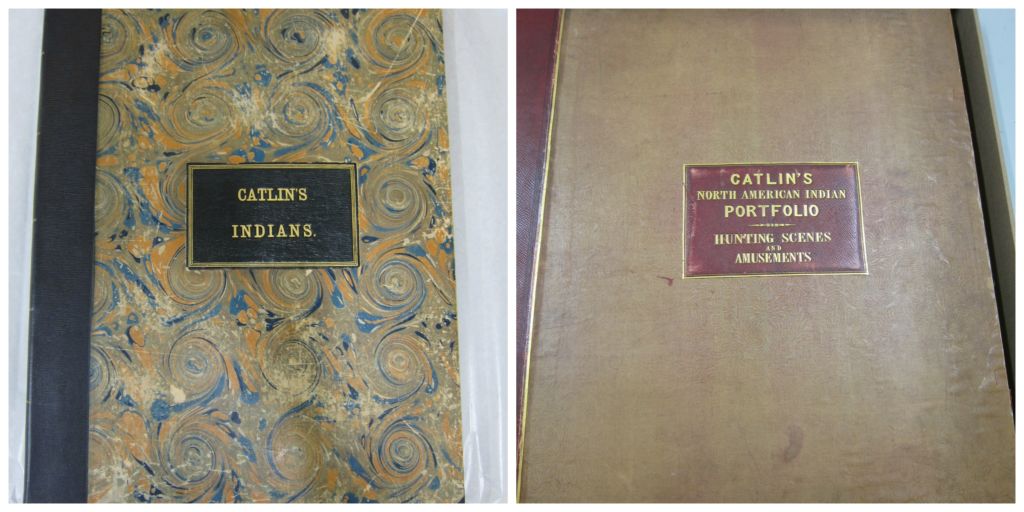 Catlin also produced the North American Indian Portfolio. Hunting Scenes and Amusements of the Rocky Mountains and Prairies of America. Designed to appeal to a wealthier, more discriminating book buyer, the illustrations of this portfolio were more complicated, tinted lithographs rather than the simple line engravings of his previous books. Catlin originally intended to publish a series of portfolios, each themed: religious rites, dances, costume, etc. Again, the artist found book publishing to be a costly endeavor. He published two issues of the first portfolio. Copyright passed from his previous publisher Bohn to the London firm of Chatto & Windus, which produced the 31 plate issue we currently have on display. Catlin never finished the rest of the series.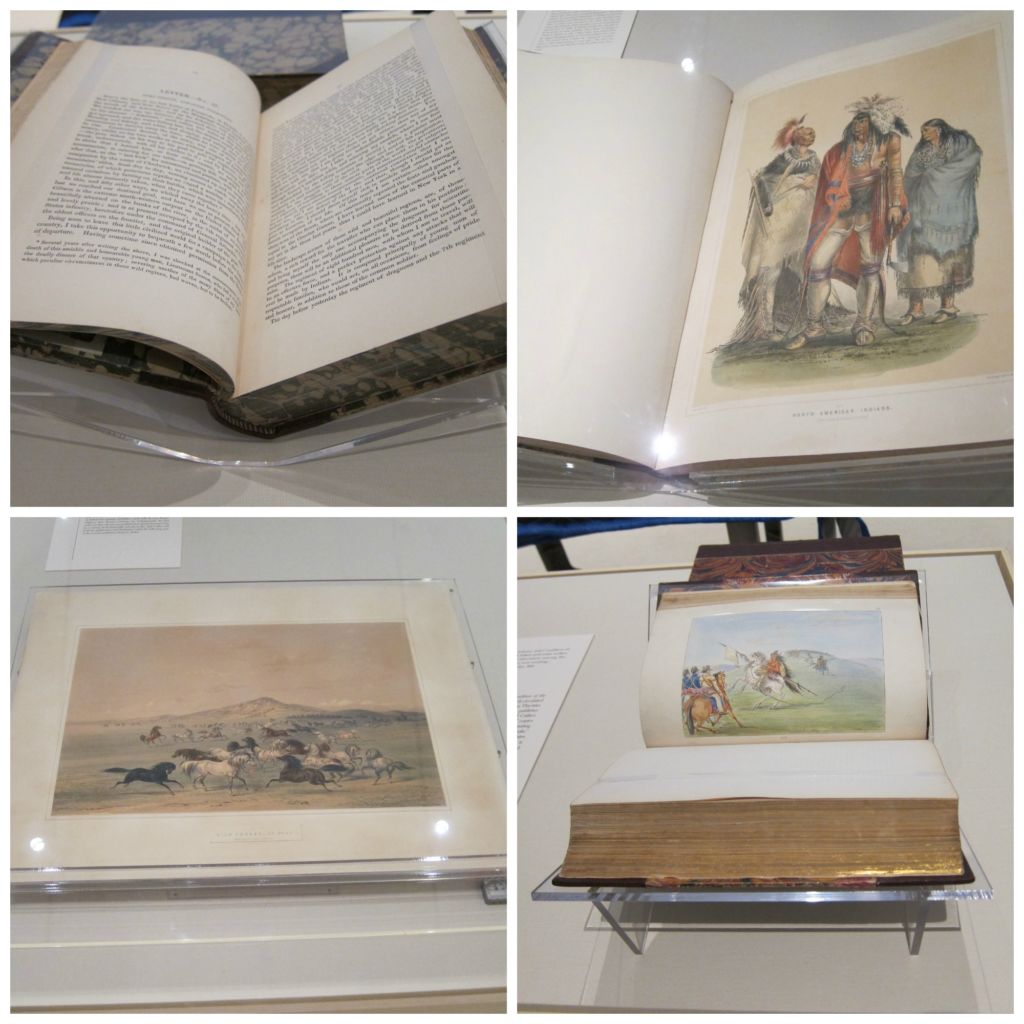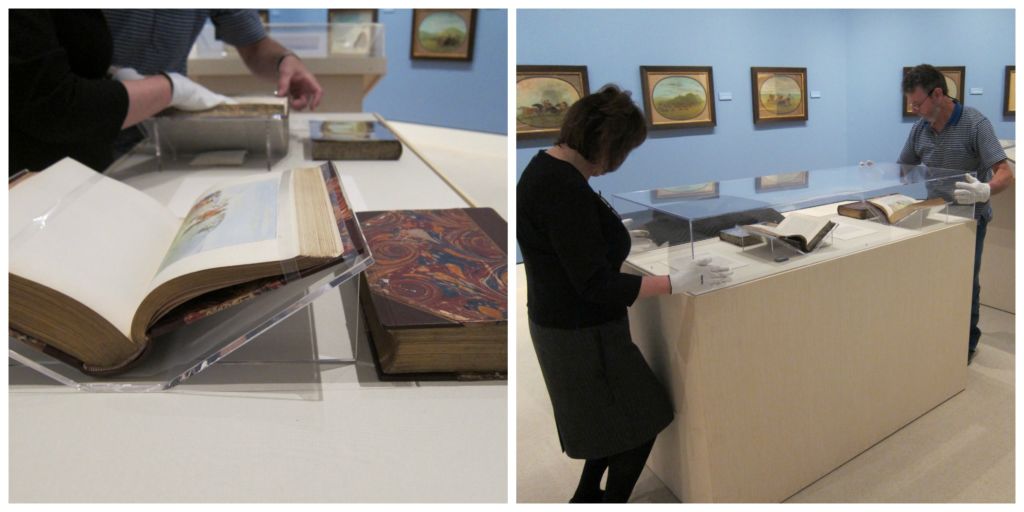 As mentioned previously, selections from these books will rotate throughout the exhibition. Last week we flipped through the pages, resulting in a new presentation of images. We hope the ever-changing book display will help illustrate the connection between Catlin's books and his Indian Gallery and how that relationship strengthened Catlin's life-long enterprise to preserve the Indian cultures of the American West.