This month we are celebrating the 10th anniversary of "For Love of Russell," a one-woman monologue of the life of cowboy artist Charles Russell as told by his wife and business manager, Nancy Cooper Russell. Visitors have an opportunity to experience the performance every Second Saturday of the month.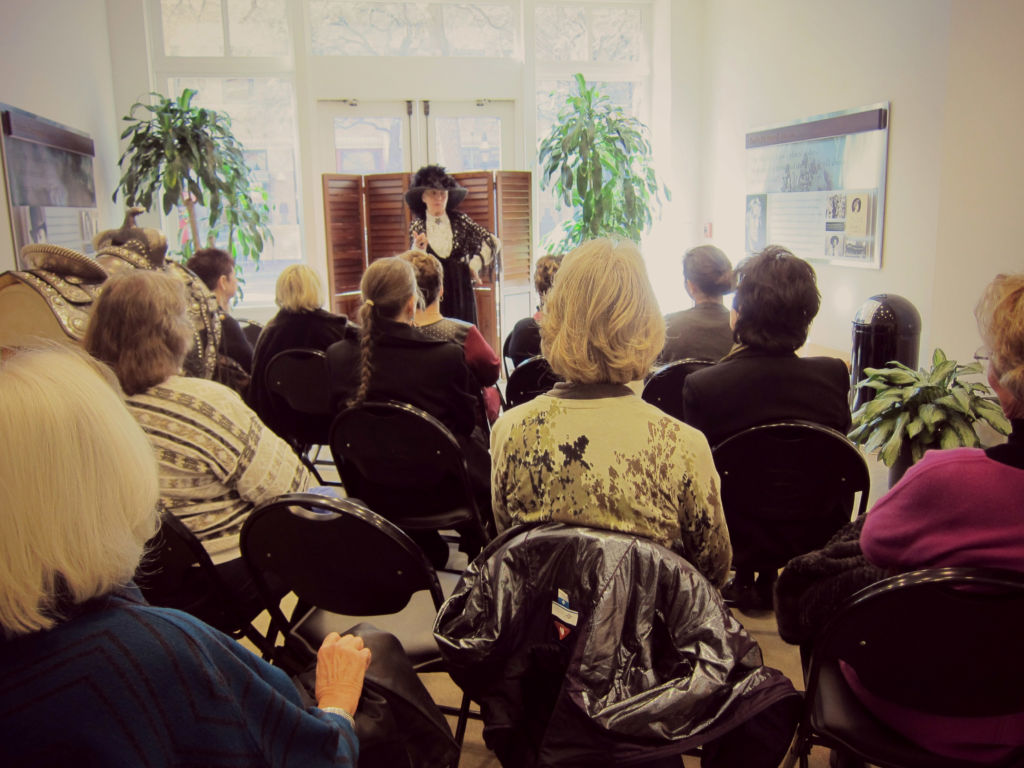 The role of Nancy Cooper Russell is performed by one of our museum docents, Roberta Atkins. Roberta has been with the museum since the institution first embarked on a docent program in 1999. In 2005, when the museum closed for renovations, Roberta began to conceive and write what became the "For Love of Russell" monologue based on research about Nancy and her relationship with Charles Russell. After the museum re-opened in November 2006, Roberta performed for a museum audience for the first time.
In 2012, Roberta reached her 100th performance, a feat that did not go unnoticed. To celebrate this special milestone, Sid Richardson Foundation president, Pete Geren, surprised Roberta by dressing up as Charles Russell. Nancy and Charlie were reunited at last!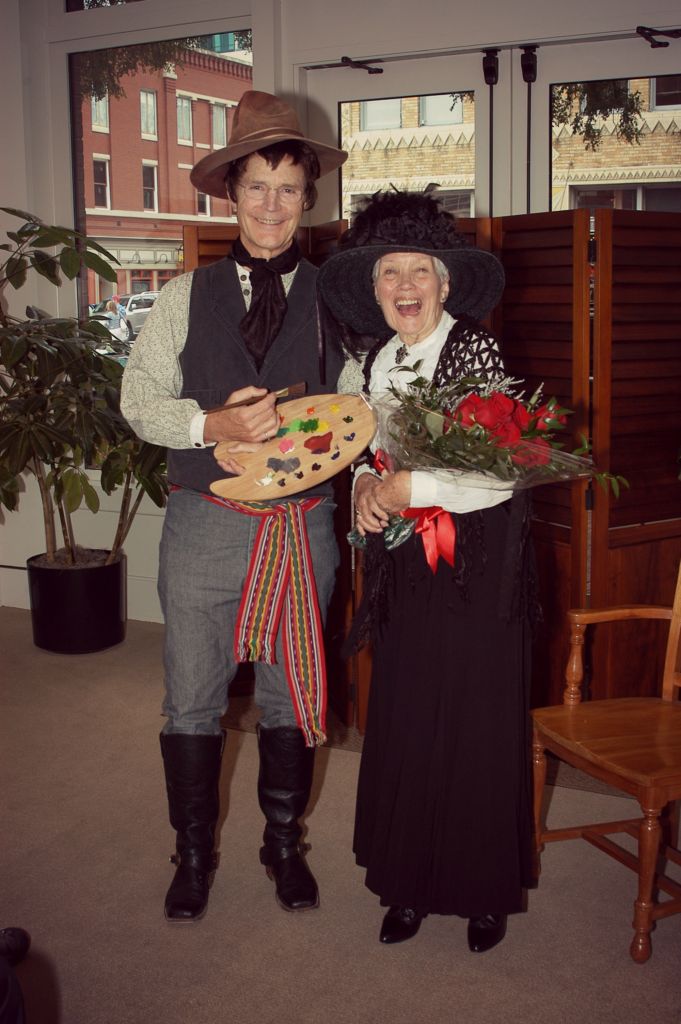 The Sid Richardson Museum is blessed to have such a gifted group of docents.  Thank you, Roberta, for sharing your time and talents with our visitors! Happy 10th Anniversary, Nancy Cooper Russell!