Opening September 14, 2019, A Fortune in Oils: Sid Richardson's Personal Collection is a special exhibition that honors Sid Williams Richardson (1891-1959), who left a legacy through his personal collection of western masterworks and the foundation he established in 1947. Woven through the letters, photographs, publications, and his beloved paintings on display is the story of a plain-spoken, unpretentious, and intensely private man whose wealth, earned principally from West Texas petroleum, enabled him to pursue his interests as a cattleman, philanthropist, and collector of paintings.
The values instilled in Richardson while growing up in the small East Texas town of Athens shaped his full and productive life. Born on April 25, 1891, he rose from humble beginnings to become one of the wealthiest men in the country. But it was his belief in hard work, coupled with his keen understanding of human nature, that contributed the most to his success.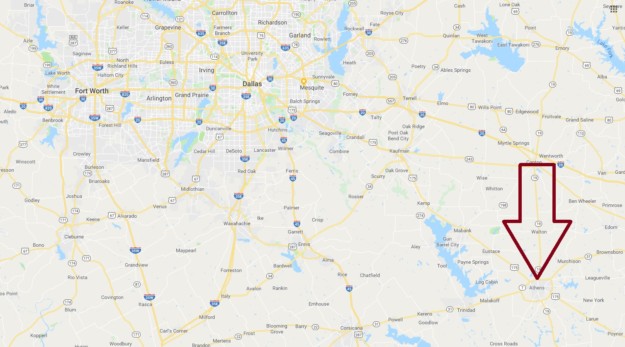 The path to Sid's fortune began in 1911. After the death of his father, "J.I." —owner of the largest peach orchard in Henderson County and trader of land and cattle—Sid set out for the oil fields near Wichita Falls, Texas. He learned the oil business from the ground up, and after a 20-year roller-coaster ride, emerged on top with a big strike in the late 30s in the Keystone field of West Texas.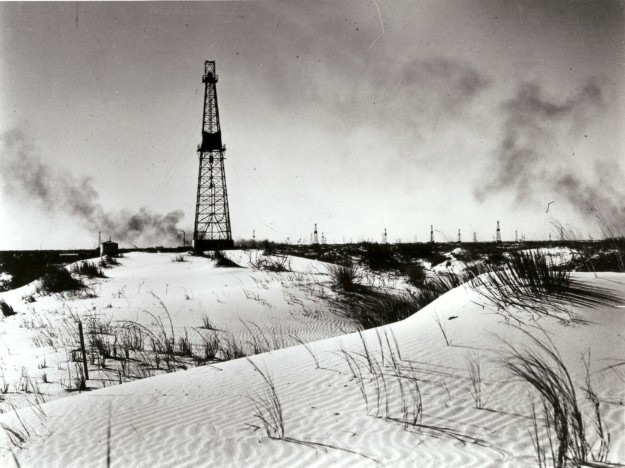 In April 1957, and with his fortune long established, Sid was described as the wealthiest man in America in the Ladies Home Journal. He had an estimated wealth of $700 million. Amongst those trailing Sid were: Arthur Vining Davis, Henry Ford II, Joseph Newton Pew, Jr., Howard Hughes, Clint Murchison (Sid's good friend), Paul Mellon, August Busch, John D. Rockefeller III, and Robert Woodruff, with "a paltry $200 million." Each man was described in the article as having the ability to size up people, and all were said to possess vision. Of Sid, the article stated, "Richardson, for instance, kept on prospecting for oil in an area where engineers said there was none. He was right."
John B. Connally, Richardson's legal advisor (and future Texas governor), described Sid as:
"a man of great courage, soft spoken, kind, sentimental, loyal to everyone who ever befriended him. He loved to create and build. He went broke two or three times, but he would persevere until he hit the big time in terms of oil and gas production. That didn't change him though, he was a man of humble wants who got along with people of all walks of life. He was more at home with cowboys in a country café than he would have been in a fine restaurant in New York. He had an amazing instinct about people [with a] capacity for generating and maintaining real friendships. He didn't seek notoriety. Everything he did, he did it quietly."
Richardson's generosity to individuals or institutions in need was made without fanfare, his philanthropy extending to gifts to college students, churches, schools, and hospitals. At Sid's funeral, his friend the Reverend Billy Graham described Sid as having a heart as big as a washtub. "When he gave a gift, he usually wanted it to be anonymous. Many here today have been recipients of his thoughtfulness and kindness." Today, the Sid W. Richardson Foundation continues to fulfill Sid's vision through grants that help advance the missions of nonprofit educational, health, human service, and cultural organizations that serve the people of Texas.
With his fortune, Sid acquired several working ranches. He favored his time at San Jose Island, purchased in 1936, where he established a herd of purebred Santa Gertrudis. His concern to safeguard the Longhorn of early Texas history led to the establishment – with assistance from writer J. Frank Dobie and cattle inspector Graves Peeler – of a Longhorn herd for preservation; their progeny can be found at Fort Griffin, Texas. His interest in cattle and ranching also led him to join the Texas and Southwestern Cattle Raisers Association, and to serve on the executive committee of the Southwestern Exposition and Livestock Show.
As a man who spent his life around cattle and horses, Sid admired the paintings of Frederic Remington and Charles M. Russell. He began collecting paintings in 1942, hanging them in his island home and in his two-room suite in the Fort Worth Club. Paintings were principally acquired from the Newhouse Galleries in New York, from Bert Newhouse and his son, Clyde. A warm relationship developed. In a 1981 interview, Bert recalled that Sid was the "finest natural gentleman I ever knew." Clyde recalled that Sid collected because he loved the paintings' spirit of the West, and that he bought on a hunch, loving "the spirit of the chase".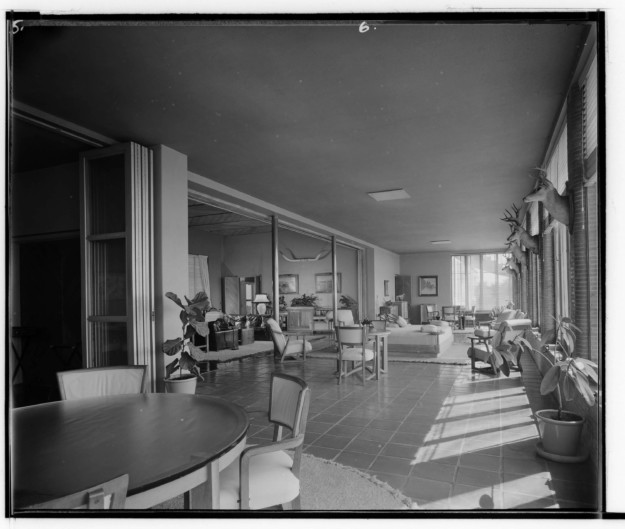 Sid amassed one of the largest private collections of Western masterworks in the country. He died on September 30, 1959, a bachelor, having never married. Art Shahan (Director of Livestock Operations on one of Sid's ranches) attended Sid's funeral and recalled that "Dr. Graham said he was . . . visiting [once with] Mr. Richardson in his office and Sid said, 'Preacher, tell me about Heaven.' And Dr. Graham was telling him different things and Sid said, 'What I want to know is – do they drill oil wells up there?'"
Since 1982, Sid's paintings have been displayed at the Sid Richardson Museum. The Museum is supported by the Sid W. Richardson Foundation, which has added four paintings to the collection: The Dry Camp, Among the Led Horses, The Love Call, and The Apaches!.
Welcome in. "Uncle Sid", as we like to call him, would be pleased you are with us today.