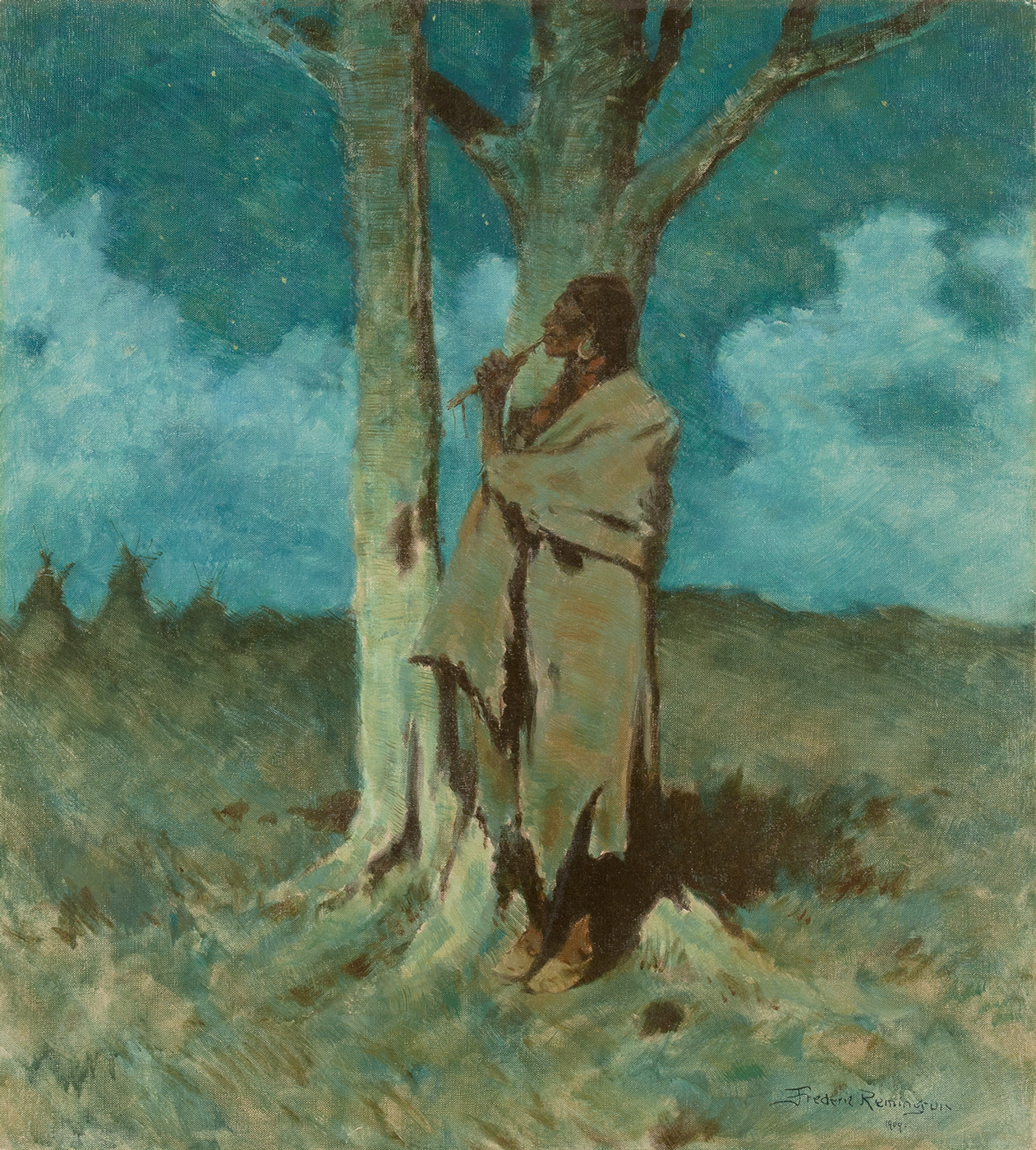 Sid's Studio: Painting Loose Landscapes
Frederic Remington's late work glows with vibrancy and movement, as seen in our exhibit, Night & Day: Frederic Remington's Final Decade. Under the guidance of local artist Michelle Mackey, participants will study the geometry within Remington's compositions and the power of color in these late paintings. In this 2-session painting workshop for adults, students will practice the skill of accurate color mixing and constructing successful compositions with acrylics in order to create a loosely painted landscape. Learning from the masters is always fun, just bring an open mind!
Format
This multi-day workshop takes place over 2 separate sessions in the museum's studio classroom:
Saturday, March 25 @ 1:30-4:00pm
Saturday, April 15 @ 1:30-4:00pm
Supplies
The museum will provide each student all necessary art supplies and tools during class .
Cost
$30 Supply Fee
Artist
Michelle Mackey received an M.F.A. from Pratt Institute, Brooklyn, NY and a B.A. from Furman University, Greenville, SC. She has studied in Cortona, Italy and Taos, NM for extended periods, and has been a resident at Brush Creek Foundation for the Arts, WY, the Vermont Studio Center, and 100W in Corsicana, Texas. Throughout the last decade Mackey has had solo exhibitions in Berlin and New York City, and participated in group exhibitions in Dallas, Marfa, Brooklyn, and New York City. Mackey has taught painting and drawing at SMU, UNT, UTD, and NYU as well as working as a scenic painter for many years in NYC.
After twenty-plus years of living in Brooklyn, Mackey now lives and works in Dallas, TX.
To view her work, go to www.michellemackey.com.
Registration: Required – Opens February 21
Ages: 18+
Contact: Leslie Thompson at lthompson@SidRichardsonMuseum.org or 817.332.6554 if you have any questions or would like to be added to the waitlist when registration is full.