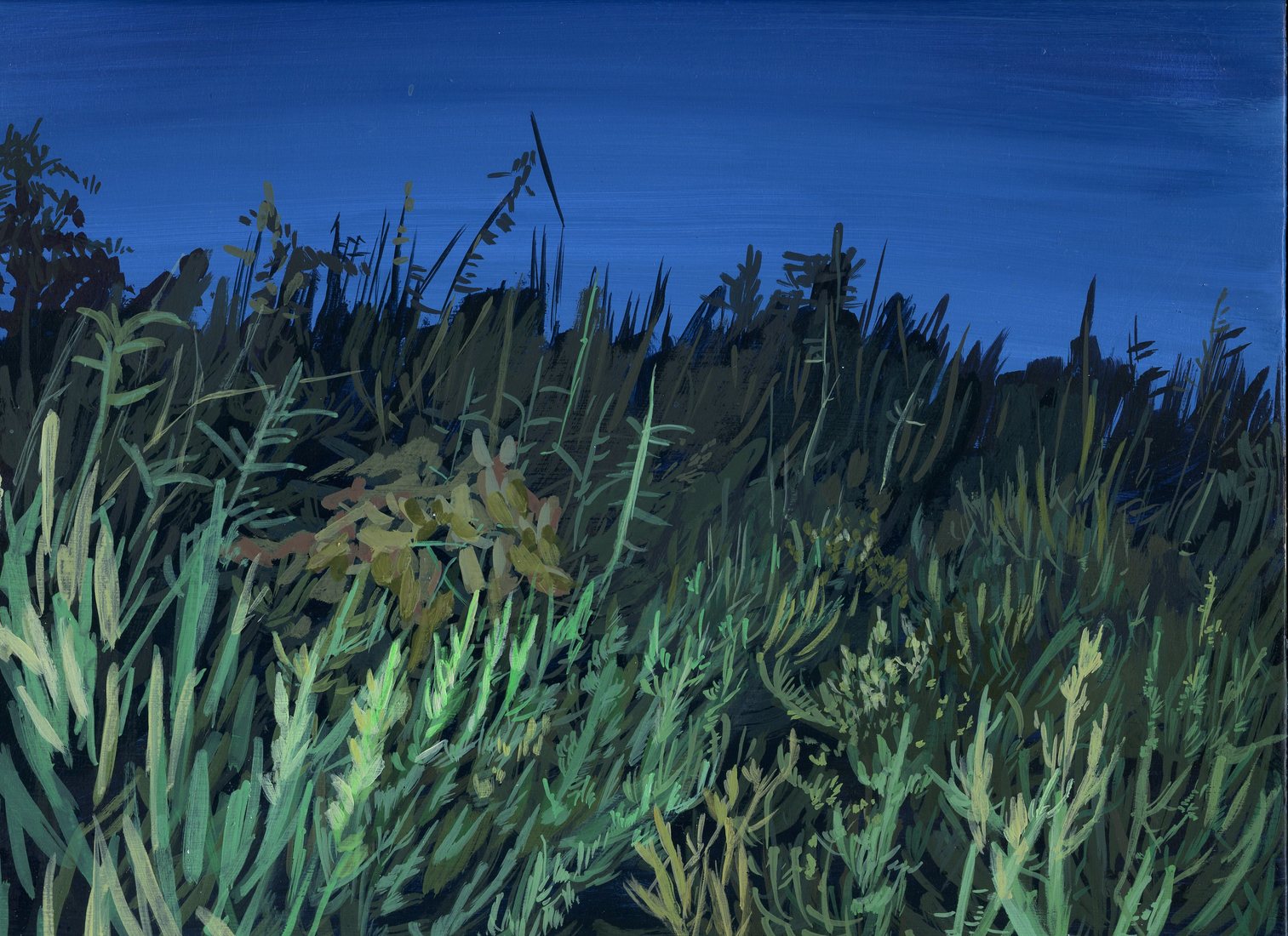 Artist In Process | Erika Duque
Our current exhibit, Night & Day: Frederic Remington's Final Decade, features artworks from the artist's last 10 years of his life, in which Remington strove to revise his color palette, compositional structure, and brushwork as he set his Western subjects under an interchanging backdrop of the shadows of night and the dazzling light of day. The exhibit includes 10 of Remington's nocturnes, or what the artist referred to as his "moonlights." In honor of FWADA's Spring Gallery Night, the museum has invited Fort Worth artist Erika Duque to paint in our galleries. Visitors can stop by between 6:00pm – 7:30pm to see the artist in process as she paints night-based landscapes.
ABOUT THE ARTIST
Erika Duque is a landscape and nature-based painter who lives and works in Fort Worth, TX. She is originally from Flushing, Queens, NY. Duque received her BFA at The School of the Art Institute of Chicago. Her MFA in painting at Texas Christian University.
She has been featured in over thirty solo and group shows combined, throughout Dallas Fort Worth. In 2017, Duque was nominated by Ro2 Gallery for Rising Star Fundraiser at the Oak Cliff Society of Fine Arts. Duque is currently represented by Fort Works Art Gallery in Fort Worth, TX.
In her studio, through painting, she tries to recreate the sensation and amazement that can be felt and seen in nature. Her practice also includes visiting state parks, national parks or any green space. She takes field notes, sketches, photographs, and videos, to take back to the studio and work from. By not painting plein air, she uses her memory to be her main source of inspiration, by doing this she is allowing slight exaggerations in colors and textures to personalize the experience of being in nature.
No Registration Required 
Ages: all ages
Contact: Leslie Thompson at lthompson@SidRichardsonMuseum.org or 817.332.6554 if you have any questions.