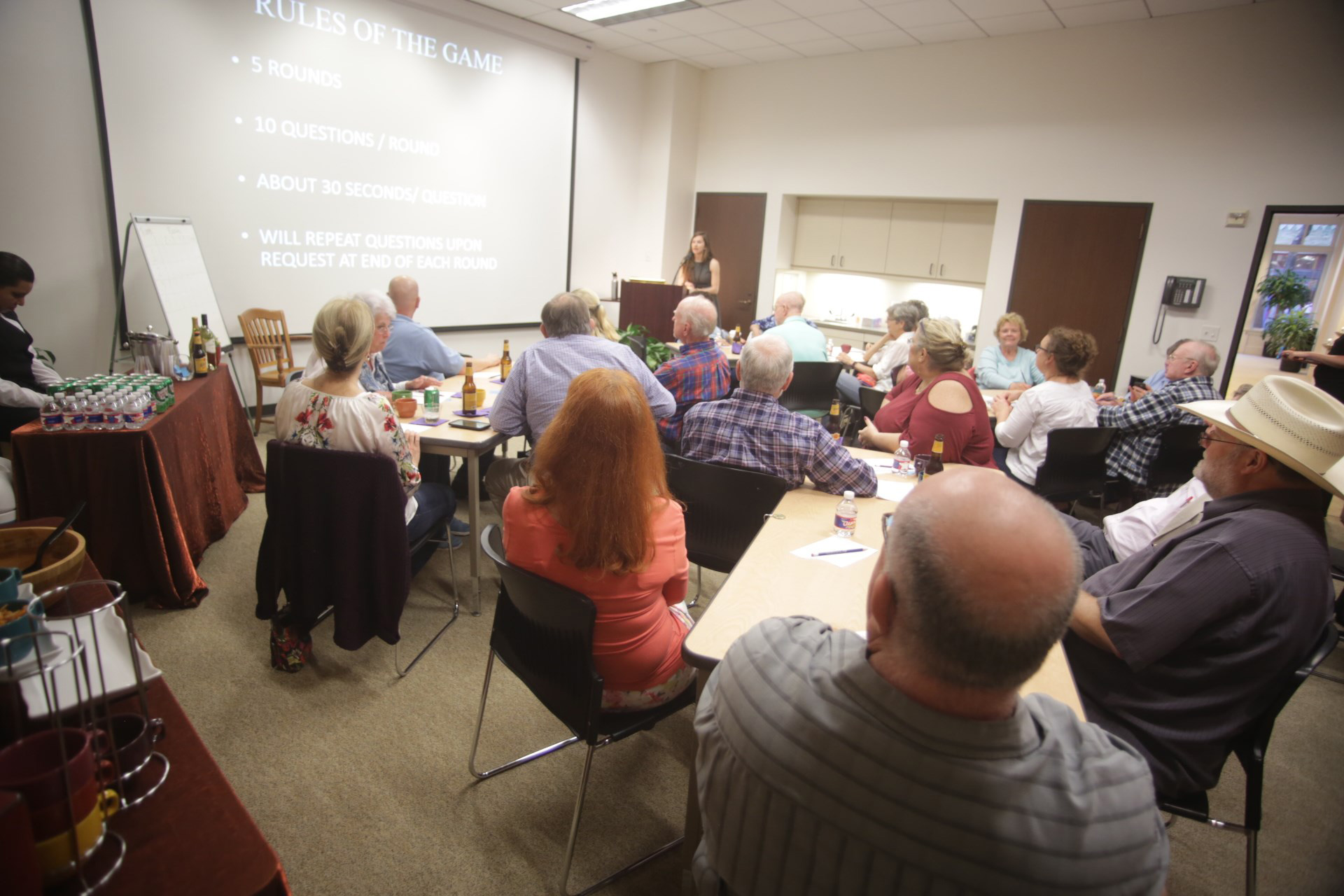 Wild West Wits | November Session
Join us in person!
Whether you're a lone ranger or a city slicker, come test your knowledge of the American West with our happy hour trivia. Enjoy drinks & snacks while having fun with your friends and others.
The theme of each round of questions is "inspired" by a painting from our collection. Questions cover a range of topics, from geography and science, to history, and lots of popular culture in-between.
Registration: Required – opens Oct. 4 
Ages: 18+
Contact: Leslie Thompson at lthompson@SidRichardsonMuseum.org or 817.332.6554 if you have any questions or would like to be added to the wait list when registration is full.