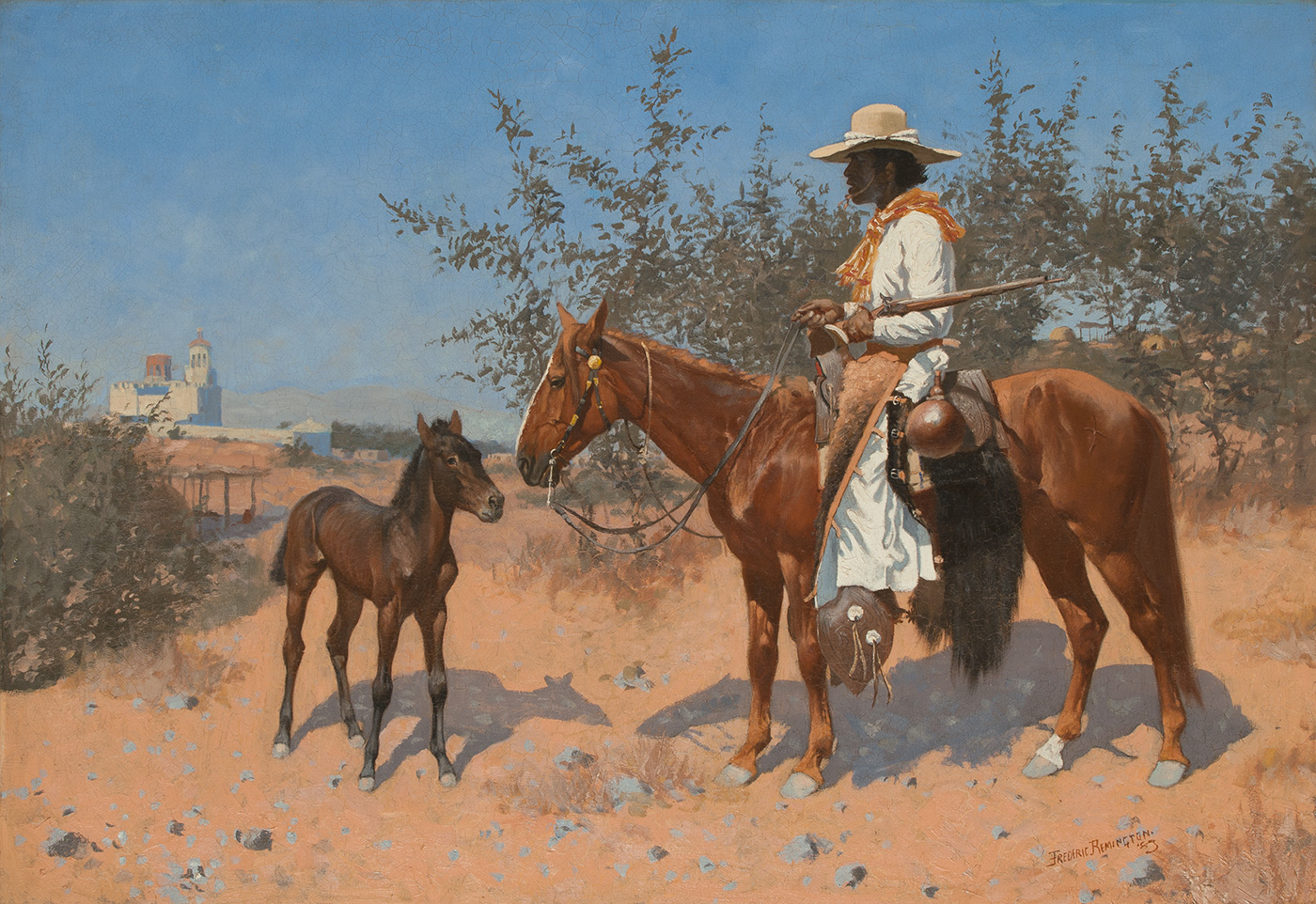 Lecture | Caballeros y Vaqueros
When people think of famous cowboys, they often conjure up Hollywood images of John Wayne, Clint Eastwood or Roy Rogers. The iconic Western cowboy actually can trace its roots to north and west Africa, up through Spain and then over to the New World. In 2019, the National Cowboy & Western Heritage Museum organized an exhibit called "Caballeros y Vaqueros," which told this story using the decorative traditions of New World husbandry as they developed in New Spain and Colonial Mexico from a fusion of Native American, European, African and Islamic traditions. Join us as NCWHM curator Michael Grauer explores how global traditions manifested into a unique Western visual tradition.
Speaker:
Michael Grauer, McCasland Chair of Cowboy Culture and Curator of Cowboy Collections & Western Art, National Cowboy & Western Heritage Museum (NCWHM)
Please note that this is a virtual program that will take place on Zoom and participants need only to register one attendee per household. After you register your household, you will receive a welcome email that includes more information & instructions. Login details with a unique Zoom link will be emailed to you the day before the program. Participants need to register for a free Zoom account in order to attend. Download Zoom onto your computer, tablet, or smartphone in advance for the best user experience.
Registration Required – opens March 9
Ages: 18+
Contact: Leslie Thompson at lthompson@SidRichardsonMuseum.org or 817.332.6554 if you have any questions or would like to be added to the wait list when registration is full.