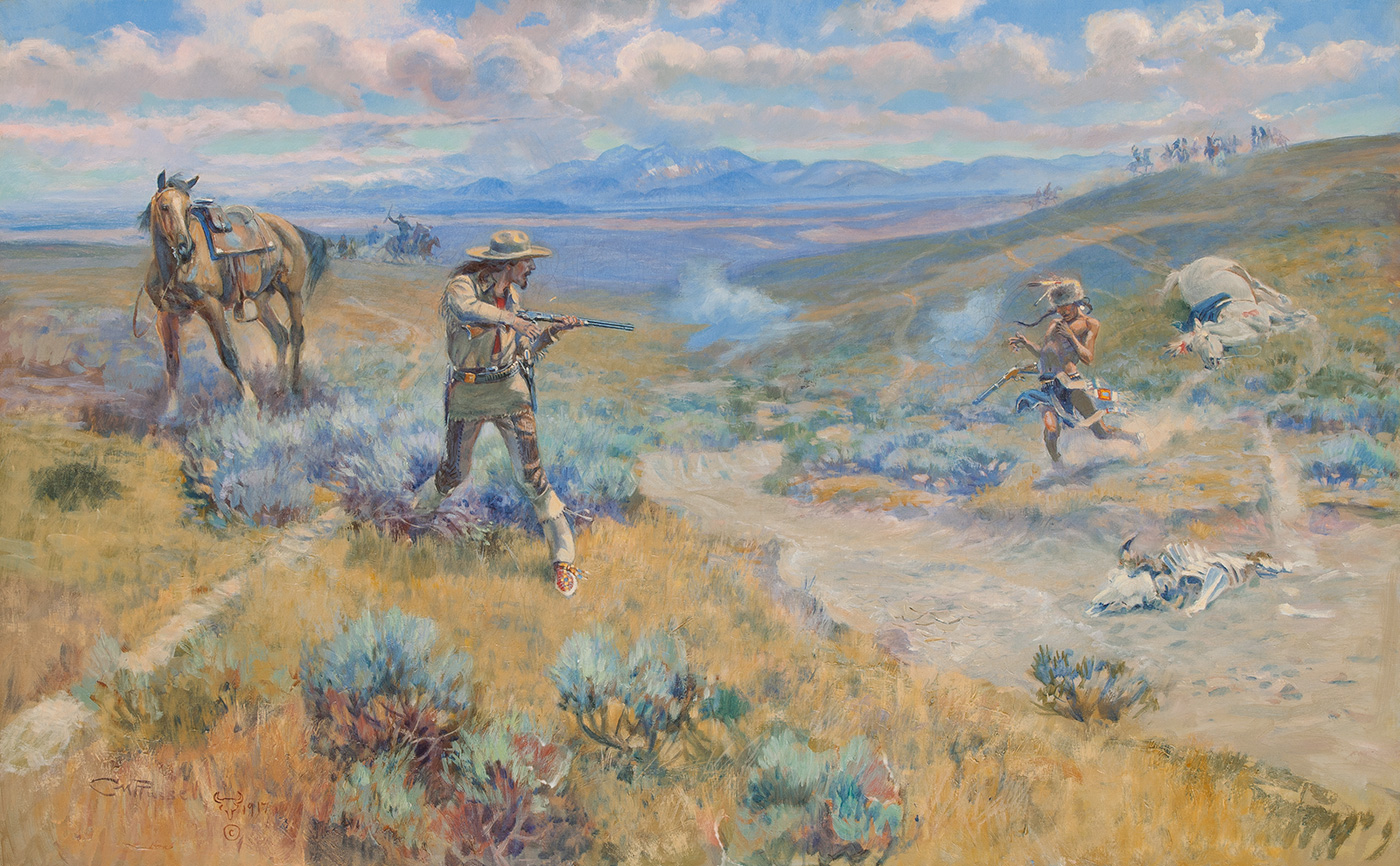 Lecture | Buffalo Bill in Kinshasa: Westerns, Violence and Masculinity in Tropical Africa
In the early 1950s, young people in Kinshasa, Belgian Congo, became infatuated with the figure of Buffalo Bill, with his feats and exploits, and with his flamboyant looks as images of the famed plainsman unreeled on the screens of their makeshift movie parlors. The man became the paragon of masculinity and the embodiment of manhood for many young people in Kinshasa. Buffalo Bill, or rather his romanticization through the lenses of Hollywood, enabled those young viewers to forge new standards of masculinity in a colonial environment that denied them manhood and, instead, essentialized the Congolese man as a "grand enfant" (big child) and, worse, as a macaque (monkey). Accordingly, they called themselves Bills and adopted the swagger, the scripts, and the silences of their eponymous hero. They formed gangs of Bills, infused their quest for masculinity with deeds of derring-do and esoteric street slang, and relied on martial arts, kintulu (bodybuilding), as well as on kamô (magical rituals) to get the upper hand in fights over monikers, turfs, and girls. Join Ch. Didier Gondola as he shares the research and discoveries culminated in his 2016 publication Tropical Cowboys (Indiana University Press) about the story of 1950s youth subcultures in the Belgian Congo who modeled themselves on representations of Buffalo Bill and cowboy movies that arrived from abroad.
Speaker:
Ch. Didier Gondola, Professor of African History and Africana Studies, Indiana University-Purdue University Indianapolis (IUPUI)
Please note that this is a virtual program that will take place on Zoom and participants need only to register one attendee per household. After you register your household, you will receive a welcome email that includes more information & instructions. Login details with a unique Zoom link will be emailed to you the morning of the program. Participants need to register for a free Zoom account in order to attend. Download Zoom onto your computer, tablet, or smartphone in advance for the best user experience.
Registration Required – opens February 2
Ages: 18+
Contact: Leslie Thompson at lthompson@SidRichardsonMuseum.org or 817.332.6554 if you have any questions or would like to be added to the wait list when registration is full.