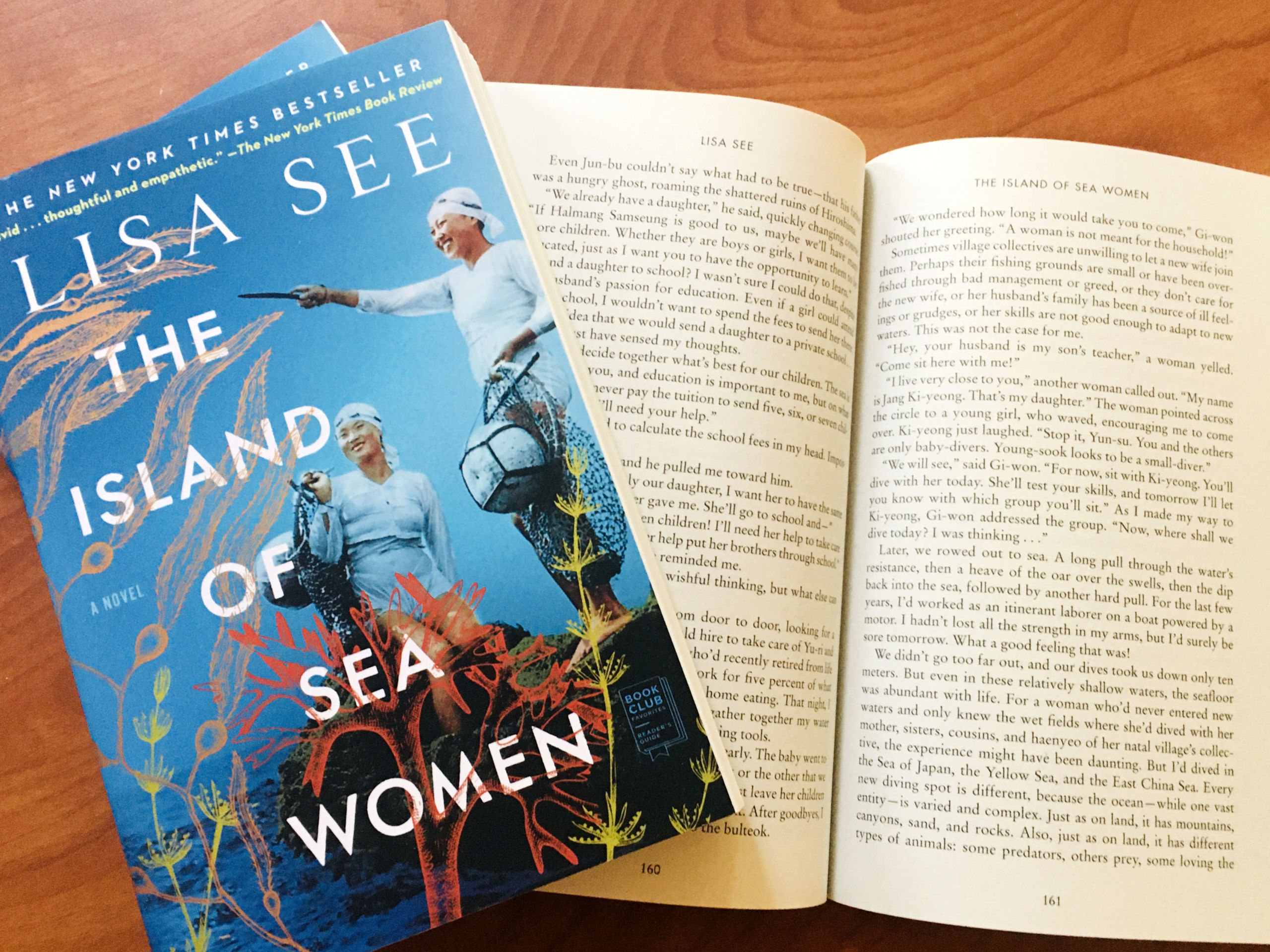 SOLD OUT – Tall Tales | The Island of Sea Women
A thoughtful book discussion making connections between art and literature.
First 10 households to register receive a free copy of the book!*
In our exhibit, In a Different Light: Winslow Homer & Frederic Remington, the museum features paintings and prints by Homer that were inspired by his time in Cullercoats, England. This small, coastal village was home to the fishwives, who became a popular subject for Homer. The women were strong, sturdy and essential to the local economy of the small fishing village. Similarly, the Korean island of Jeju boasts a long tradition of women engaging in dangerous physical work by the sea – the haenyeo, or female sea divers.
Join us for our next Tall Tales book discussion as we read and discuss The Island of Sea Women by Lisa See. Please read the selected book prior to the program.
**Please note that this is a virtual program that will take place on Zoom and participants need only to register one attendee per household. After you register your household, you will receive a welcome email that includes more information & instructions. Login details with a unique Zoom link will be emailed to you the day before the program. Participants need to register for a free Zoom account in order to attend. Download Zoom on your computer, tablet, or smartphone in advance for the best user experience.**
Registration: Required – opens September 8

Ages: 18+
Contact: Leslie Thompson at lthompson@SidRichardsonMuseum.org or 817.332.6554 if you have any questions or would like to be added to the wait list when registration is full.
* Registrants who receive a free copy of the book can elect for free curbside pick up at the museum at an arranged time or have it mailed for a $5 fee.