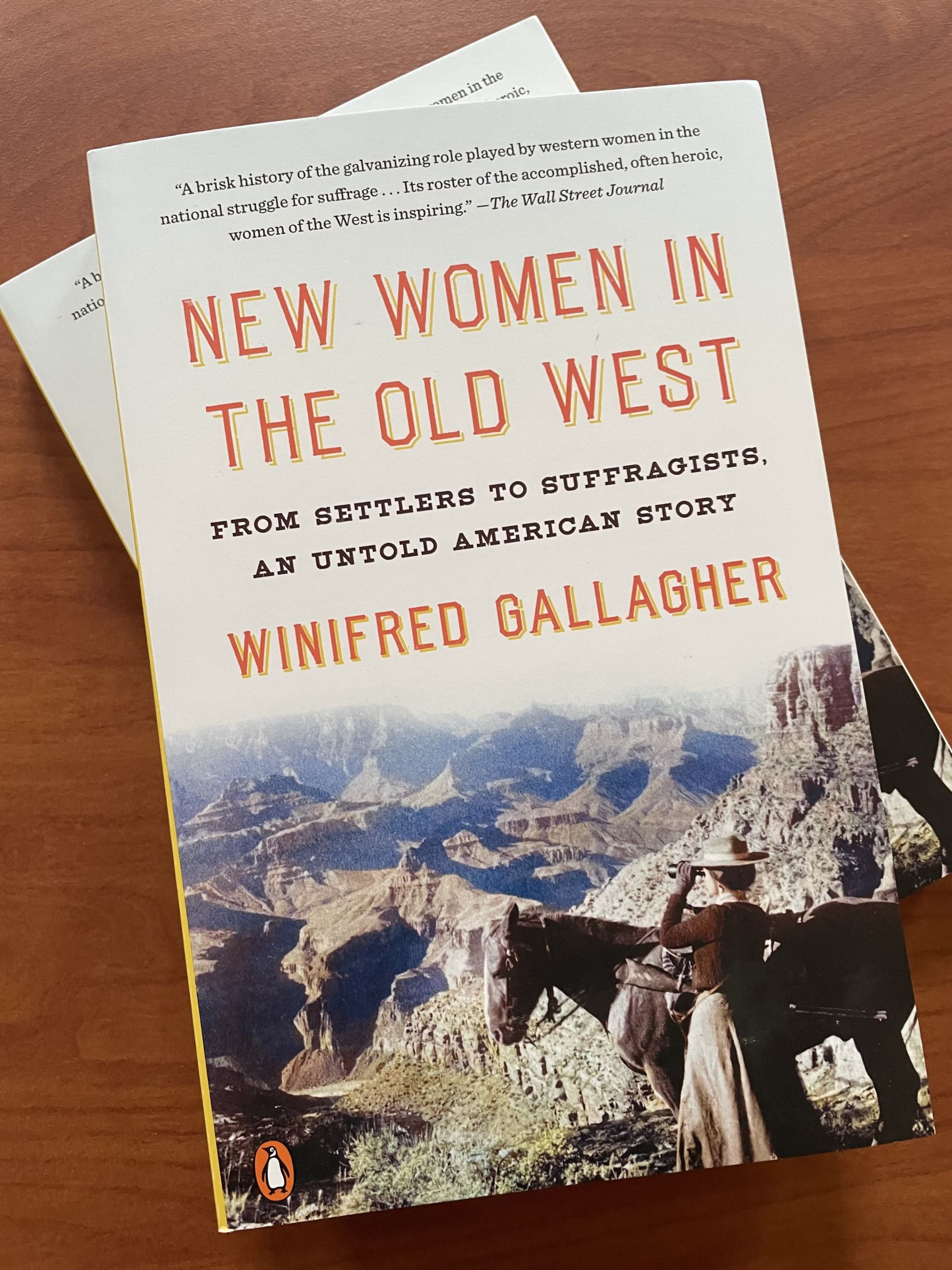 Tall Tales | New Women in the Old West
A book program designed to help us learn about the many varied cultures, landscapes, and stories of the American West past and present. Before the program, read the selected book, then join us as we gather together to engage in meaningful conversations and shared experiences.
First 10 households to register receive a free copy of the book!*
Our current exhibit, Charles M. Russell: Storyteller Across Media, focuses on the life and career of the famous cowboy artist. But it's important to remember that we know of Russell and his work today in large part due Nancy Cooper Russell, his wife and manager. A self-taught business woman, Nancy was certainly a woman before her time. What other women of the American West might have been overlooked? Author Winifred Gallagher shares many of those untold stories in her book, New Women in the Old West.
"A riveting and previously untold history of the American West, as seen by the pioneering women who advocated for their rights amidst challenges of migration and settlement, and transformed the country in the process

Between 1840 and 1910, hundreds of thousands of men and women traveled deep into the underdeveloped American West, lured by adventure, opportunity, and the spirit of Manifest Destiny. These settlers soon realized that survival in a new society required women to compromise eastern sensibilities and take on some of their husbands' responsibilities. At a time when women had very few legal or economic–much less political–rights, these women soon proved just as essential as men to westward expansion.

In New Women in the Old West, Winifred Gallagher brings to life the riveting history of the little-known women–the White, Black, and Asian settlers, and the Native Americans and Hispanics they displaced–who played monumental roles in one of America's most transformative periods. Drawing on an extraordinary collection of research, Gallagher weaves together the striking legacy of the persistent individuals who not only created homes on weather-wracked prairies, but also played a vital, unrecognized role in the women's rights movement and forever redefined the 'American woman.'"
Join us for our next Tall Tales book discussion as we read and discuss New Women in the Old West: From Settlers to Suffragists, an Untold American Story by Winifred Gallagher. Please read the selected book prior to the program.
Registration: Required – opens June 27

Ages: 18+
Contact: Director of Adult Programs at adulteducation@SidRichardsonMuseum.org or 817.332.6554 if you have any questions or would like to be added to the wait list when registration is full.
* Registrants who receive a free copy of the book can elect to pick it up at the front desk during museum hours or have it mailed for a $7 fee. Staff will confirm your option after you register.