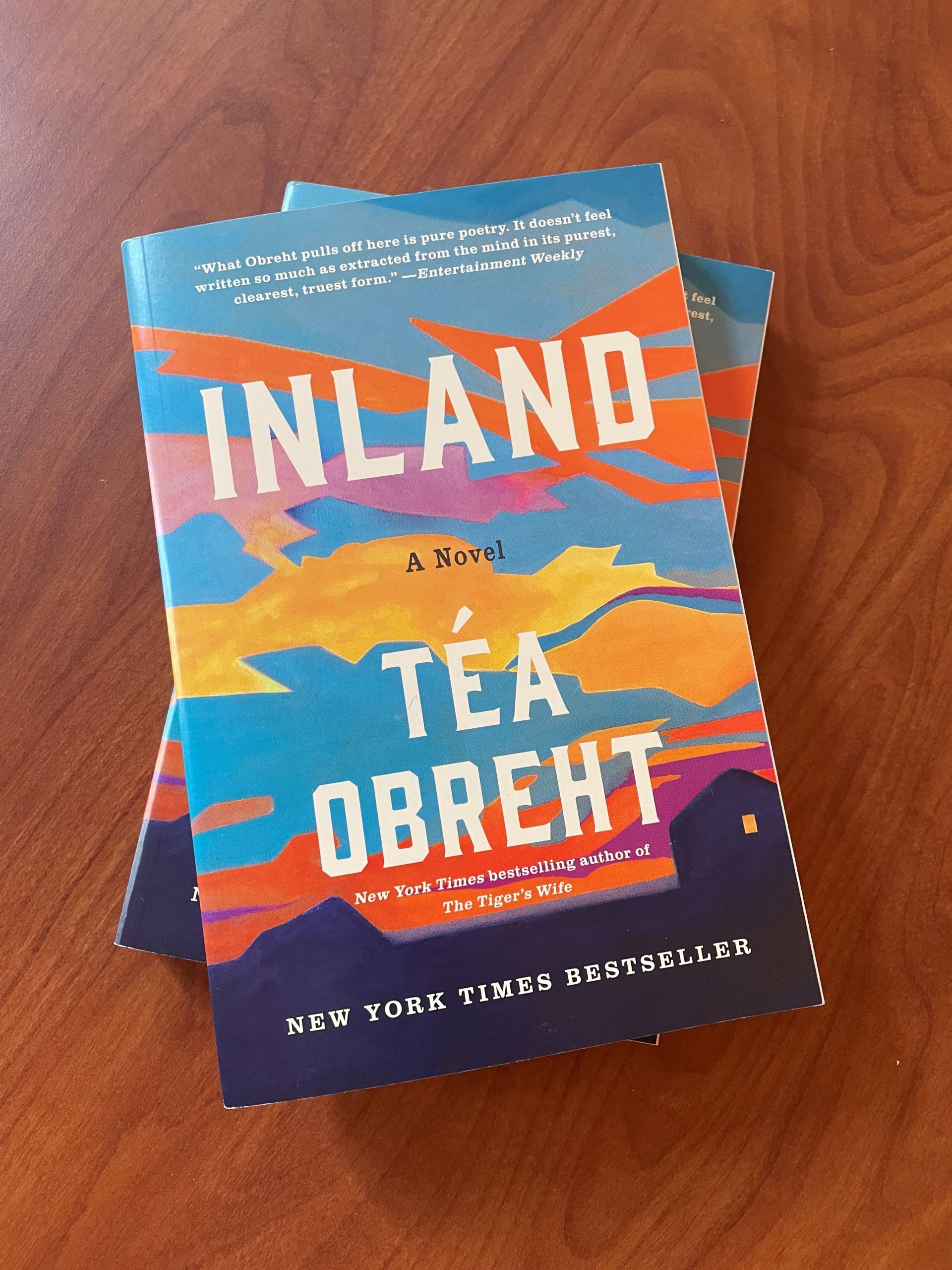 Tall Tales | Inland
A book program designed to help us learn about the many varied cultures, landscapes, and stories of the American West past and present. Before the program, read the selected book, then join us as we gather together to engage in meaningful conversations and shared experiences.
First 10 households to register receive a free copy of the book!*
Our exhibit, Charles M. Russell: Storyteller Across Media, features the many narratives the artist shared through his art. Over his more than forty-year career, Russell chronicled his beloved American West through the stories he told across paper, canvas, bronze, and truly any material he could find. From his early days telling stories around the campfire as a night herder to his practice of illustrating correspondence to close friends, Russell spun yarns from his own experiences and imagination, imbued with color and humor. How do artists and writers continue that tradition today? One such response is in the magical realism of Téa Obreht's latest novel, the reimagined western Inland:
In the lawless, drought-ridden lands of the Arizona Territory in 1893, two extraordinary lives unfold. Nora is an unflinching frontierswoman awaiting the return of the men in her life—her husband, who has gone in search of water for the parched household, and her elder sons, who have vanished after an explosive argument. Nora is biding her time with her youngest son, who is convinced that a mysterious beast is stalking the land around their home.

Meanwhile, Lurie is a former outlaw and a man haunted by ghosts. He sees lost souls who want something from him, and he finds reprieve from their longing in an unexpected relationship that inspires a momentous expedition across the West. The way in which Lurie's death-defying trek at last intersects with Nora's plight is the surprise and suspense of this brilliant novel.

Mythical, lyrical, and sweeping in scope, Inland is grounded in true but little-known history. It showcases all of Téa Obreht's talents as a writer, as she subverts and reimagines the myths of the American West, making them entirely—and unforgettably—her own.
Join us for our next Tall Tales book discussion as we read and discuss Inland by Téa Obreht. Please read the selected book prior to the program.
Registration: Required – opens December 5

Ages: 18+
Contact: Director of Adult Programs at adulteducation@SidRichardsonMuseum.org or 817.332.6554 if you have any questions or would like to be added to the wait list when registration is full.
* Registrants who receive a free copy of the book can elect to pick it up at the front desk during museum hours or have it mailed for a $7 fee. Staff will confirm your option after you register.