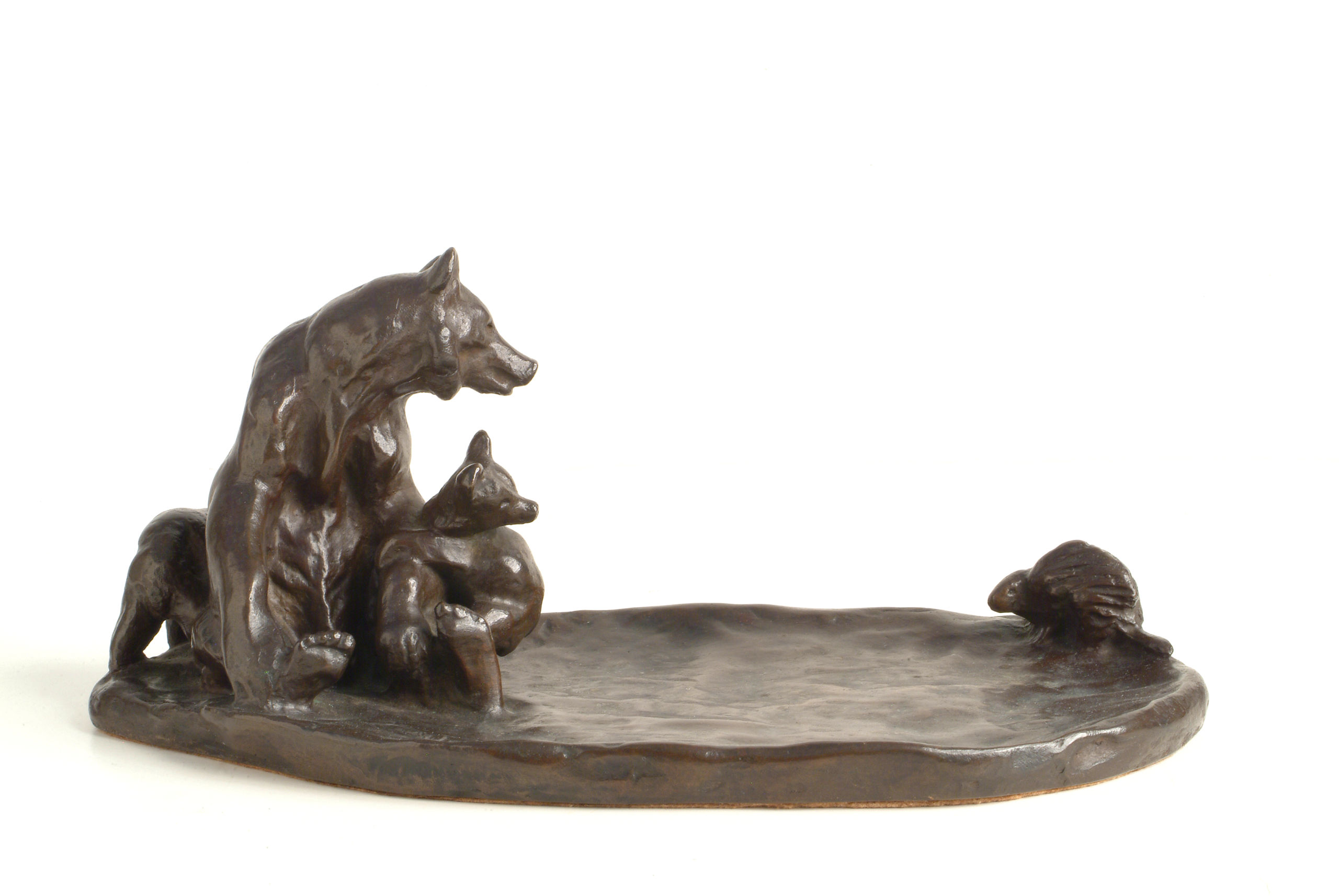 Sid's Studio: Bronze Sculpture
Our exhibit, Charles M. Russell: Storyteller Across Media, features the many narratives the artist shared through his art, including those cast in bronze. During his career, Russell created the models for approximately 46 subjects in sculpture. To cast his works, Russell worked with New York-based Roman Bronze Works, which was the first American foundry to specialize in the lost-wax casting method. Join us to learn about and create your own small bronze sculpture using the same process as Charles Russell. In this 2-session workshop, we will learn about the bronze casting process, create a wax sculpture, and study our finished works in bronze.
Format
This multi-day workshop takes place over 2 separate sessions in the museum's studio classroom:
Saturday, December 2, 2023 @ 1:30-4:00pm
Saturday, February 17, 2024 @ 1:30-4:00pm
Supplies
The museum will provide each student all necessary art supplies and tools during class .
Cost
$30 Supply Fee
Teaching Artist
Vincent Villafranca is a bronze sculptor. Vincent was born in California & spent his early years in Venezuela, Mexico and Texas. From an early age he found purpose and pleasure in the world of creativity. He began drawing and sculpting as a means of entertainment. As Vince grew older, his subject matter became refined & his techniques improved. While attending college at Southwest Texas State University (now Texas State University) to earn a History degree, he took a sculpture class with Roger Colombik. He learned the principles of bronze casting & basic 3-D design. Roger's class opened up a new realm of sculpting for Vince: the entire process – from conceiving of the sculpture to carrying the piece through the casting & finishing process.
To view his work, go to www.villafrancasculpture.com.
Registration: Required – Opens October 31
Ages: 18+
Contact: Director of Adult Programs at adulteducation@SidRichardsonMuseum.org or 817.332.6554 if you have any questions or would like to be added to the waitlist when registration is full.