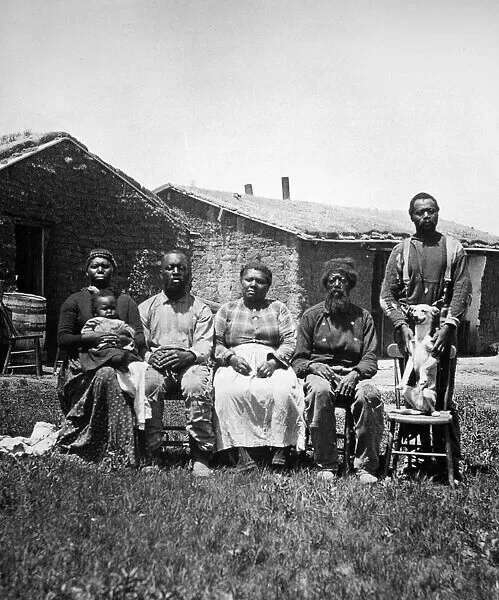 Lecture | Westside Stories: Interpreting African American Migration and Settlement in the Western United States
Our new exhibition, Charles M. Russell: Storyteller Across Media, focuses on the artist's talent and ability to tell stories through his art. Russell depicted a variety of narratives from the American West: Plains Indians, Anglo cowboys, Hispanic vaqueros, hunters and prospectors. However, one story that is missing is that of Black Americans on the Great Plains. This presentation will explore the westward migration of thousands of African Americans during American Reconstruction through WWII. Termed "the Great Migration," this mass relocation throughout the Americas changed the demographic, economic, and population numbers of many western states. Special attention will be focused on the role of the federal government via the Homestead Act, and how the establishment of new African American communities created a cultural shift within then-popular understandings of "the West" that still resonates today.
Speaker:
Dr. Kalenda Eaton, Associate Professor, University of Oklahoma & Director of Oklahoma Research for the Black Homesteader Project
Registration Required – Opens April 26
American Sign Language (ASL) interpretation may be provided during this event upon advance request.
Ages: 18+
Contact: Director of Adult Programs at lthompson@SidRichardsonMuseum.org or 817.332.6554 if you have any questions or would like to be added to the wait list when registration is full.