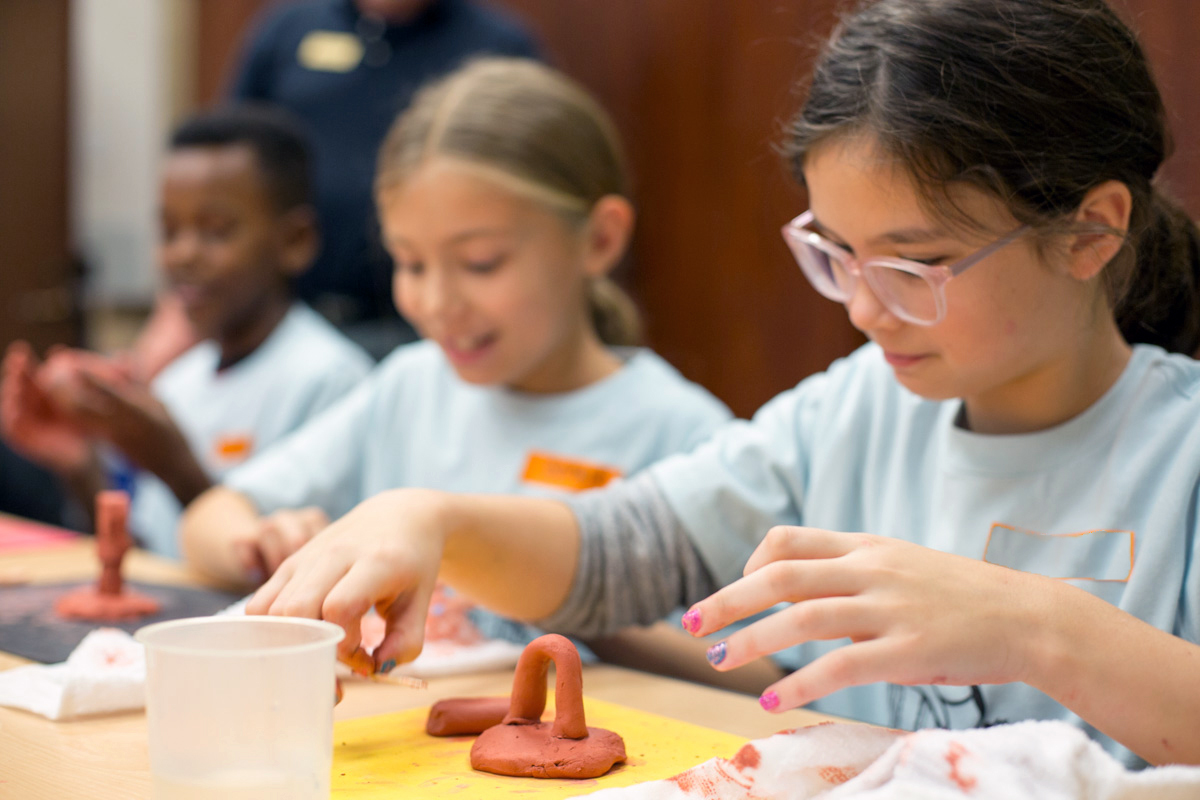 Summer Art Camp (Ages 6-9)
Children (Ages 6-9) are invited to participate in a week-long, in-person Art Camp at the Sid Richardson Museum! Under the guidance of local artist Kristen Cochran, students will complete original works of art in multiple art processes while learning about the paintings in our collection. The last day of camp ends with a reception and display of the campers' artwork to celebrate their creative accomplishments with family and friends. Space is limited. Advanced Registration Required.
AGES
6 – 9 years old
DATES
Monday, July 11 @ 10:00am-12:30pm
Tuesday, July 12 @ 10:00am-12:30pm
Wednesday, July 13 @ 10:00am-12:30pm
Thursday, July 14 @ 10:00am-12:30pm
Friday, July 15 @ 10:00am-12:30pm
COST
$15 per child 
CONTACT
Jennifer Sheppard at jsheppard@sidrichardsonmuseum.org or 817-332-6554 if you have any questions.